The shirt worn by Sir Geoff Hurst in England's 1966 World Cup victory is expected to fetch up to £500,000 at auction later according to a BBC report.
It recalls his World Cup exploits in the he number 10 shirt as he scored his famous hat-trick against West Germany.
Hurst's third goal, scored in extra time, prompted Kenneth Wolstenhome's BBC commentary: "They think it's all over… it is now!"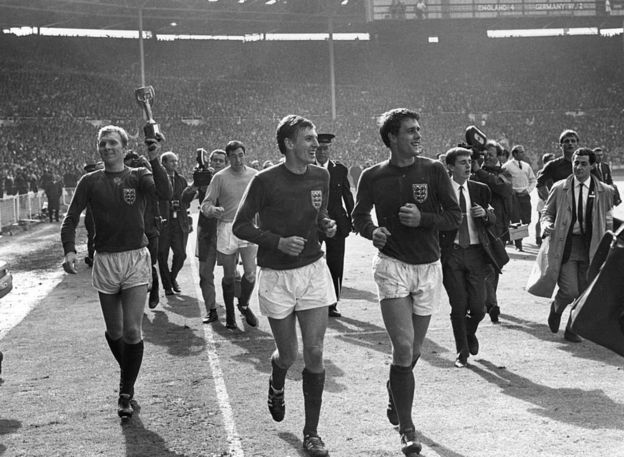 He was awarded a place in the starting line-up only when the nation's top goal scorer, Jimmy Greaves, suffered an injury ahead of the quarter-finals.
Hurst went on to score in the 18th minute of the final, and then twice again in extra time, bringing England to a 4-2 victory.
The shirt will be auctioned at Sotheby's and has an estimate of £300,000-500,000.
Gabriel Heaton, from the auctioneers, said the shirt represented a "legendary moment in the annals of English football, and a sporting achievement that has never been repeated in half a century."