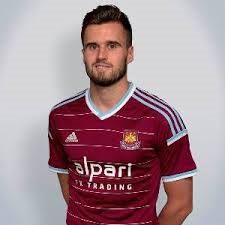 Carl Jenkinson has admitted he can't worry about his parent club too much following their defensive injury crisis.
"At the end of the day I can't think too much about Arsenal, I have a job to do here," Jenkinson told the Romford Recorder.
"It has been a frustrating start but I am feeling fit and strong.
"I know Arsenal have a bit of an injury crisis over there at the moment but it was the boss's decision to allow me to go on loan.
"I think in the long term it will be the best thing for me and the club for sure."
"The coaching staff and physios are being careful with me as I was out for six weeks and before the Hull game I only trained for two days, I was out for quite a long time, you can't just throw someone back in."
"I don't know whether I will start from now on but my fitness feels good and I will keep working hard but it is the gaffas decision. I think I am ready to start."
"The Liverpool game was a difficult one to come on in, to be completely honest. We were 2-1 up and under pressure, it is difficult to come on as a defender but I was glad to contribute to the team and for us to go on and get another goal.
"It was an amazing result for the team and nothing less than what we deserved.The whole midfield was unbelievable; Stewart Downing has started the season magnificently,"
The Premier League confirmed last week to Claret and Hugh that Arsenal would be restricted in calling back Jenkinson before January under season long rules.