By Gonzo
I have often wondered if the West Ham hierarchy are playing possum when it comes to their leaked statements on David Moyes future.
If all the stories and leaks were to be believed, then one would be forgiven for thinking that the West Ham manager was safe in his position until the end of time and irrespective of results.
Only last week, Talk Sport presenter and friend of the board Jim White, suggested that Moyes was guaranteed his job in the event of relegation.
To put it bluntly I don't believe it.
However I do think he'd have been replaced already if the board had hired an experienced sporting director with a knowledge of the European game.
I've little doubt that the exceptional Brighton boss  Roberto de Zerbi was a complete unknown to the West Ham ownership, despite him being one of the continents top talents.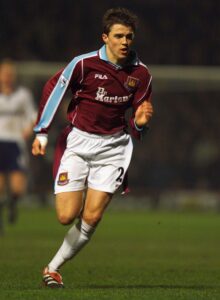 No doubt Mark Noble is finding his way and learning on the job but he has a lack of experience, so head hunting would have left to David Sullivan. I'm sure this is why the list of candidates was so small, and restricted to known coaches such as Rafa Benitez and Sean Dyche.
So I was delighted to read a report in the Daily Mirror which suggested the work of a certain Michael Carrick had caught the eye of the West Ham board.
The former Hammers midfielder has been working wonders at Middlesbrough this season, who currently sit 3rd in the EFL Championship. Boro play an exciting brand of attacking football under Carrick who has served his apprenticeship as part of the backroom team at Manchester United.
It's pleasing to hear the Hammers board might at least be starting to identify young coaching talent, rather than constantly recruiting from the old-guard.