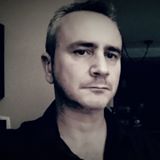 ClaretandHugh's top blogger and East End boy Scott Alsweiller is 'exiled' in New York. He lives, breathes, eat and drinks West Ham United and in this latest piece pays his personal tribute to the two Davids for all they have done since taking over our great club six years ago.
"There is no other club we would want to be at so for us we have come home and that's what it's all about" – David Sullivan.
Six years ago Messrs. Sullivan and Gold came in and rescued us. Our situation was dire. We were on the verge of becoming a footnote to history. TIFC/WHUFC 1895-2010. An ignominious end to a tradition and club we all loved. Our owners were broke, and had left the club in deep trouble.  It's difficult to emphasize just how close we were to disappearing entirely.
There were other bidders.  But none were ever going to be as personally involved, and as emotionally attached, as our Davids. Their love for West Ham is palpable – David Gold played for West Ham Boys as a youngster, and they've both always been supporters.  And it shows. We're unique and blessed to have them at the helm.
Now, six years after our near collapse, look where we are. Riding high, with a manager we love, playing football our way – the West Ham Way – and loving it. It's worth remembering that it hasn't been an easy road to travel. Nobody is likely to forget Avram Grant, or his successor (although that one does deserve credit for pulling us back into the top tier at least). But it's all changed, and that is thanks to the owners.
When you look around the leagues, you'll see few clubs where the owners are real fans. Far too many are owned by people who only see a business opportunity. Owners with not even the most tenuous connections with the clubs they own.  Owners who don't share the passion, who don't feel the joy and despair that comes with being part of a club with a rich history and camaraderie. Ours are different.
As we move forward into our new home, it's true, they may look for additional partners. But I hope we never see them selling on simply to take a profit. And I don't think they're likely to do so. They interact regularly with us – the fans – and it seems a love of West Ham United is a family affair as well. Jack Sullivan may have sometimes overstepped the bounds, but there's no denying that he feels very strongly about the club, and wants to be a part of it.
Most of us, myself included, will probably never get the chance to personally thank them for what they've done for us. But the gratitude is real.  And this is one way to express it.
Messrs. Gold and Sullivan; thank you. You've saved, and given back to us, the club we love. You'll lead us to our new home, and into future glory. We know that our future in in good hands. Your obvious dedication and unwavering support will help us onwards as we continue to become leaders in the League and in Europe. May the next six years be filled with beautiful football, passionate play, and maybe even some silverware.
I thank you from the bottom of my heart