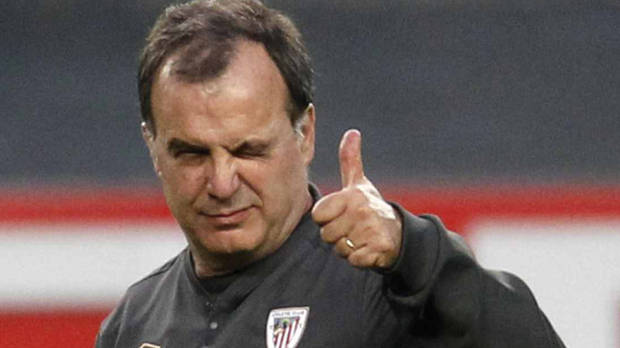 Richard Oses is the founder of Bubbles Fanzine and a regular blogger for ClaretandHugh Find his site @ https://www.facebook.com/bubblesfanzine?fref=ts
If you're following the managerial situation at West Ham, you best be strapped in and have a helmet on because the stories are coming out at break-neck speed and they are not showing any signs of slowing down.
What to conclude? It looks like Sam is on his way and we will end up with Rafa, Moyes or Bielsa.
The thing is, I just cannot make up my mind what is for the best, (not that I am tasked with having to decide) this seems a massive decision, the biggest managerial appointment in the club's history.
There are those that think keep Sam for another year, he will steady us into the OS without us worrying about relegation.
Yes, Sam has made us progress, but a lot has been done behind the scenes to help this progress. He certainly did what was asked initially with promotion and safety.
But debate as we might, it seems that the Daves are getting rid so, no point in flogging that horse again, that debate is well left alone.
So who to pick out of that shortlist? This is where I really start to worry. To me, Moyes is another Sam but a bit better.
He did a great job for Everton but he is another Mr Safe and boring. Not that it is a bad thing per-say, he will further steady the ship and also bring on some of the youth we all so desperately want to see.
Then there's Rafa who is a natural winner and excites me no end, but as has been made public knowledge, he wants a bigger gig and lots of money so it might not happen.
Marcel Bielsa, my knee-jerk favourite due to his eccentric nature and the well publicised fact Tevez dubbed him one of the best. However his man-marking bonkers formations and the fact he seems to be described as someone who starts well but fizzles out has an all to familiar sound for my liking.
This has to be the right choice, as for me, we need a long-term manager who will have a project and work with the board to get our club to the next level and keep us there. And hopefully a cup or two on the way.
The more I think about it, the more it scares me, but Sam has to go and the board need to get their next appoinment spot on. My money was on Bielsa, I now think Rafa is the best choice, so naturally, they'll appoint Moyes.