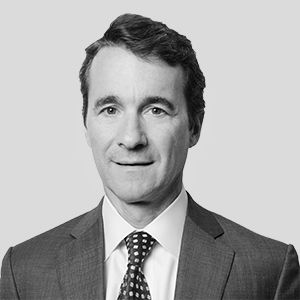 The Icelandic's have finally sold their remaining ten percent shareholding of West Ham United to an American billionaire called Tripp Smith.
Albert 'Tripp' Smith joins the board of West Ham directors to oversee his new investment.
Smith is a Senior Managing Director of The Blackstone Group and a Founder of GSO Capital Partners which he sold to Blackstone in 2008 for about $1bn.
However, Claret and Hugh understand that Smith has bought the shares personally as a private investment and not on behalf of the Blackstone Group.
A senior source at the club told Claret and Hugh
"

He just likes football & West Ham. It's not a financially motivated move for him but driven by his love of football &  West Ham".
"He will help us spread the West Ham brand in the USA.  

He is not going to buy any more shares, but it's good news for the club. We are 100% owned now by 'friends. T

ripp has been to quite a few West Ham
games already.
He spends a few days a month in the UK, but comes  to see us whenever he is in the country"
The sale of shares ends an eleven-year association with the former Icelandic consortium who were victims of the 2008 financial crisis.