West Ham 0 Brighton and Hove Albion 3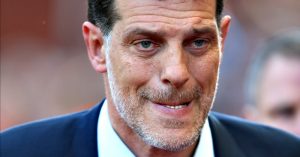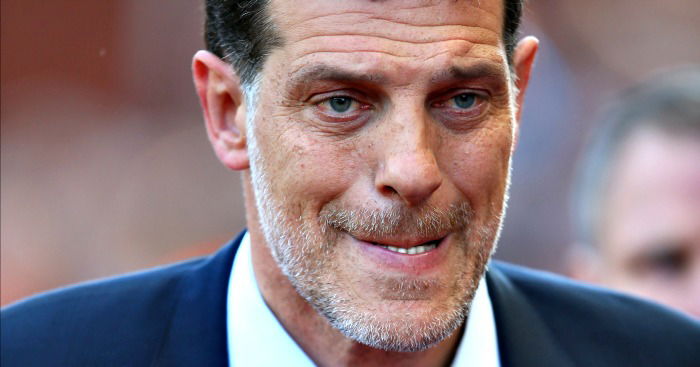 David Sullivan said before the game in an interview with Gary Neville that Slaven Bilic would get the three years three years on his contract to prove himself.
We can only hope he was joking or bluffing because tonight West Ham is a club in the deepest possible crisis after a performance of horrible proportions.
We are getting unofficial word that a board meeting was planned immediately after the match which would involve David Gold flying back from a brief break in Portugal so we'll keep that on hold until we learn more.
Truth is that if Bilic isn't sacked he should walk – any last threads of credibility he may have had is gone. This was beyond any words of mine – a performance which was so shocking I'm not going to begin to describe it.
Brighton, promoted on their second place in the Championship, were no better than organised whilst we were a dreadful shambles with not a single player distinguishing himself – quite the opposite in fact.
Worst of a dreadful bunch was the thoroughly awful Arnautovich whose crossing is so feeble it was entirely embarrassing and who ran around aimlessly and without purpose.
When you see Antonio's game dipping you know that there is a massive crisis.
Poor passing, misplaced passes, lack of passion and an inability to challenge for fifty fifties – it was all there. The worst possible performance on a night when so much more was expected.
And make no mistake it's down to the manager who has had his last chance surely – the fact that he's  a nice guy is nether here or there.
Any man who can oversee such a performance is dead in the water and if the board don't sack him  West Ham United 2017/18 is heading for disaster.
Enough is enough – no more appeasing words…no more chances. For God's sake go Slav.
Goals: Murray (10′minutes, 75′minutes pen), Izquierdo Mena (45'+2minutes)