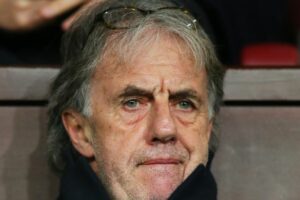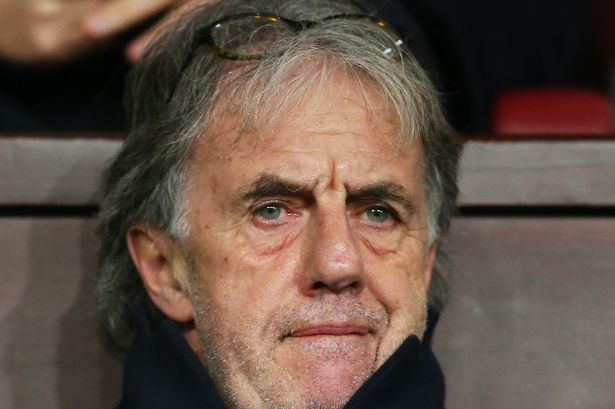 So here we go again then – with Mark Lawrenson predicting our fourth win on the trot!
That  we only lost the last one with ten men after fighting back to 2-2 before going under by the odd goal in five doesn't matter it seems.
A draw against Arsenal and wins over Wolves and Leicester count for little apparently in Lawro's world where defeat almost  appears on his forehead from week to week.
With Chelsea visiting – and being seen as one of those top six club – SIGH – it's an easier call for him to make than usual but once again reason and logic seen to be a bit thin on the ground.
Such predictions have been going down badly recently so the same is true again this week against a team we have a pretty good record over this season and the last two with three wins and two draws.
He writes in his BBC website column: "This is a big game in terms of the top four and I just wonder if West Ham might be in a bit of a trough at the moment after their defeat by Newcastle last time out.
Midfielder Declan Rice and striker Michail Antonio are injured and defender Craig Dawson is suspended after his red card against the Magpies.
Chelsea did not do a lot in their draw against Brighton on Tuesday, although that game was overshadowed by what was happening to the plans for the ESL. Thankfully that is not something we have to worry about anymore.
The Blues have got their Champions League semi-final against Real Madrid on Tuesday so boss Thomas Tuchel might rest players, although it is difficult to know what his priority will be.
Chelsea need to be in the Champions League next season, and you would think that qualifying for it through their league position is going to be a lot easier than winning it to get back in it. So, I would be very surprised if Tuchel seriously messes with his team on Saturday.
Lawro's prediction: 0-2