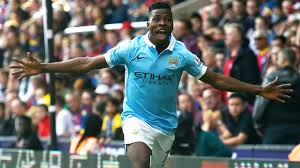 News today that Manchester City want a buy back clause on Kelechi Inehacho takes this game we all love so much into areas which need investigating by Fifa – ah hold on we all know about them don't we.
You get my point though – contracts need standardising – big time cos right now a contract is not a contract in this game.
City's view is that even though they don't wanna take the risk in giving him a chance at the Etihad, the Hammers can have him, basically on trial, and if he comes off then they will take him back, if not they trouser £20 million for a flop.
That's appalling and is closer to third party ownership than a loan deal and for me it's time to move on from the kid because the whole deal is a gamble and it's City who have the each way angle.
They win whatever happens and it's something we should resist and I hope every other club does too. Contracts are already a farce with release clauses, buy-out fees and the likes.
The buy back thing is just a scandal which every right thinking chairman in the game should resist until the Premier League, Fifa or whoever decide to act on it.
Ok, we need a striker like yesterday but not on any terms and certainly not these. It's an awful development and one of which I want no part.
How can a manager plan his way forward on that basis.
COYI