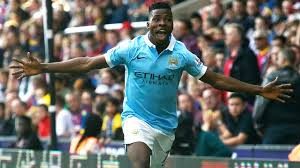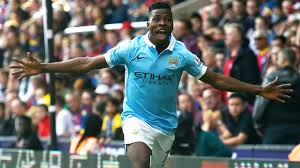 I'm probably about to make myself more unpopular  in many areas than is already the case but the CandH news that  manager Slaven Bilic appears to have put the block on Kelechi Iheancho is the right decision.
Slaven Bilic is the manager and if at the end of a lengthy process he had second thoughts about the deal, fair play. That's the name of the game.
He has to decide who are the best players for the team and personally I never really fancied this deal from the start because I didn't really  believe it was fair to him.
Iheanacho had a run of games in the Premier League and scored goals for City but as someone said about someone else at our club, he needed to prove he wasn't a one season or in the striker's case half a season wonder!
Manchester City clearly aren't sure about him themselves which is why they are letting him out and have made sure there's a buy back clause attached which will allow them to take him from any club he joins from next season onwards. Cake and eat it come to mind – we are better than that!
Put yourself in Slaven Bilic's position assuming – and there are no certainties – that the lad is successful. This time next year he could be right 's back to square one  as the lad disappears back to the Etihad.
You can hear the moans and groans now as everybody from the chairmen to the tea lady is blamed for putting such a deal together in the first place.
Yes, I know there is an argument that says we could get our money back plus 40 or 50 pc and that this would buy us someone even better but given the number of "top" strikers who have snubbed us for other clubs it doesn't hold up really.
It's not always about money but top strikers wanting the top clubs so an extra £12m to £15m for let's say one season of Iheanacho is all well and good but it doesn't really help to any great extent in the bigger and longer term picture.
For me such a deal always smacked or short-termism and dare I say short-sightedness. We move on!