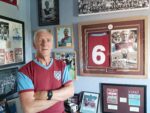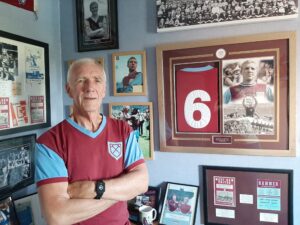 By CandH's top blogger Allen Cummings
They call it the 'Richest Game In Football' – the Championship play-off final – the gateway to the Premier League.
This is the big opportunity  for the winners to lay claim to a share of the millions even now washing around the richest league in the world.
What's the interest then for West Ham fans in a game that features London rivals Fulham and Brentford? Fulham manager Scott Parker for starters, who was a fantastic player for us in a four year spell between 2007 and 2011 – no better illustrated by the fact during that time Scottie won the West Ham Player of the Year award in three times.
There were clearly few Hammers' fans who didn't appreciate the blood, sweat and eventual tears Parker shed in a claret and blue shirt.
A bargain £7m buy from Newcastle United, no-one gave more in the West Ham cause than Scott Parker. As captain he led from the front.
His half-time team talk when West Ham were 3-0 at the Hawthorns and looking to be heading for a real thrashing was inspirational, and is now legendary as a prelude to a memorable second half recovery that saw us eventually draw that game 3-3.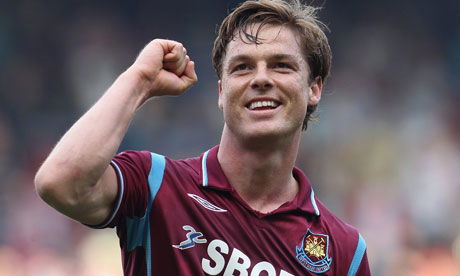 It was also his goal in a 3-2 victory over Wigan Athletic that ultimately kept us in the Premier League in 2010. Even when he left us the following season, after we finally dropped into the Championship, there were few who begrudged him the opportunity of continuing his career in the Premier League with Tottenham Hotspur. Everyone is allowed to make one mistake in their life.
Parker has done fantastically well in his first full season as Fulham manager. He has put the disappointment of relegation in 2019 behind him, a fate he inherited after taking over from Claudio Ranieri as caretaker manager during that season, with the club's eventual destiny already a foregone conclusion.
Now he  has guided the Cottagers to the brink of an instant return. Some suggest Parker is cutting his managerial teeth in West London as a prelude to becoming a future West Ham manager. Only time will tell on that one. For now promotion to the top flight will the only thing on his mind.
If the Cottagers were to beat Brentford tonight it would be brilliant for Scott Parker, one of our former players, but it would also be a tremendous achievement for Fulham, a club for which I have always had a soft spot for since they offered a new home to the legendary Bobby Moore, when his footballing days were winding down.
They gave the great man the opportunity to end his magnificent playing career with the dignity he deserved. For that we should all be eternally grateful. Good luck tonight Scottie – Bob will be looking down on you I'm sure!