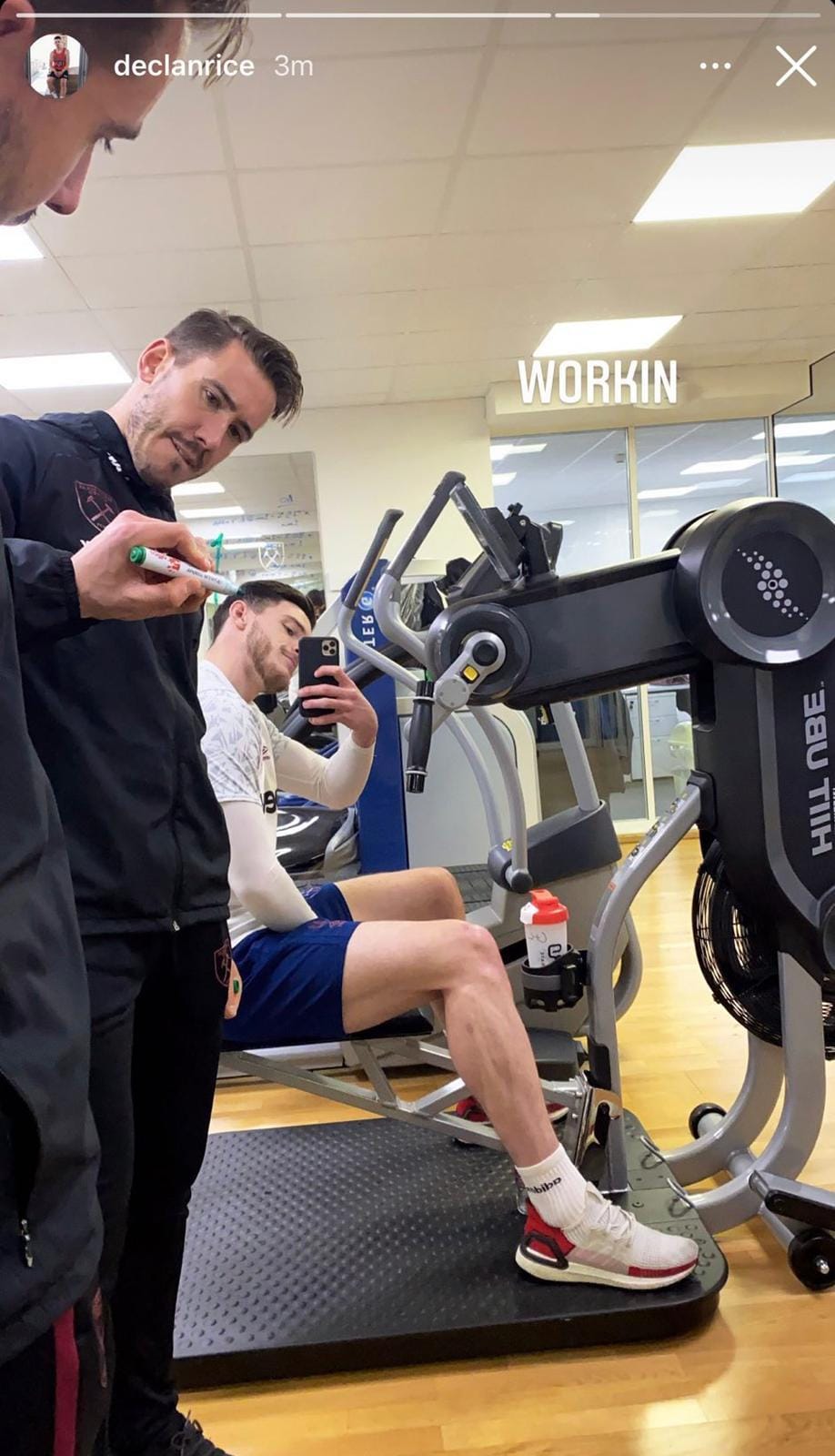 Maybe Declan Rice's injury is not as bad as some of us may have feared!
An image emerged on his Instagram this evening – which was rapidly taken down – of the Hammers wonder boy in the gym and ready to start work on an Alter G machine.
There is no sign of the boot which he has been wearing since he reported back to the club after becoming injured in the international against Poland.
The news emerged yesterday that he could be out for up to four months if surgery was required but that it was more likely it would be between three and five weeks.
However,  that he is so quickly onto the anti gravity machine has raised hopes that the injury may be nothing like as bad as we have been led to believe.
The AlterG® Anti-Gravity Treadmill® is a rehabilitation treadmill used to reduce stress on injuries and joints in the lower body.
It can help patients to rehabilitate safely with less pain, and reduce the risk of re-injury. Despite it being a treadmill, you can do far more than just run and walk on the machine.