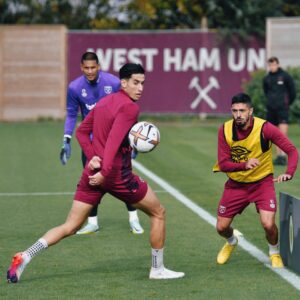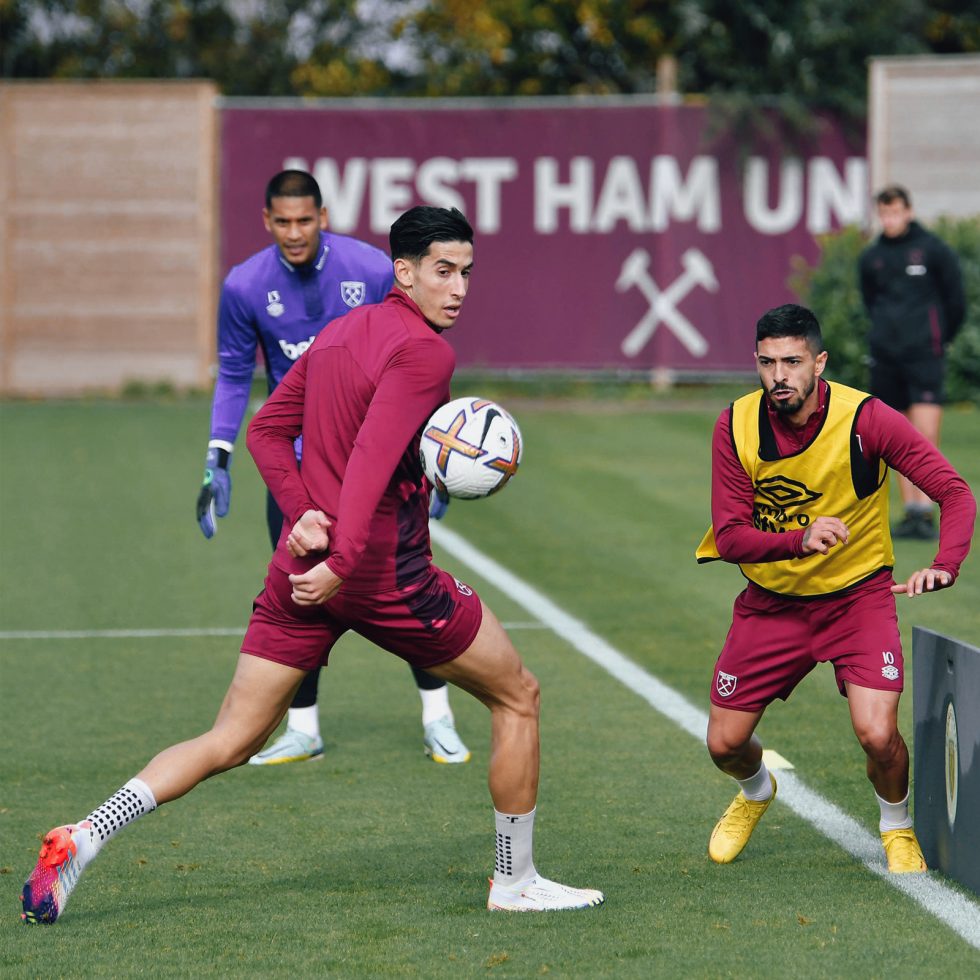 Nayef Aguerd showed he was back to full fitness as her made his debut for World Cup appearance for Morocco at central defence in the Qatar 0-9 draw earlier today.
It was his nation's first appearance in the event as they kept a clean sheet against Croatia with the Hammers £30 million signing proving himself a key figure at the back.
The Kenitra-born Aguerd played a crucial part making an heroic block at the end of a goalless first half to deny Nikola Vlašić – currently on loan at the Hammers to Italian club Torino – who looked set to find the net before a vital intervention from the impressive Aguerd.
His showing in a defiant display saw Morocco take a valuable point from the 2018 World Cup runners-up, as the Atlas Lions made a good start to their aim to reach the World Cup knockout stages, for the first time since doing so in Mexico in 1986.