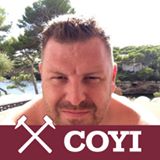 By Pete Ellis
If loyalty is measured by blind obedience and never questioning anything with which you don't agree then football is not the sport for you.
Our charismatic gaffer gave us a spectacular 1st season. In Slav we trust etc, and rightly so.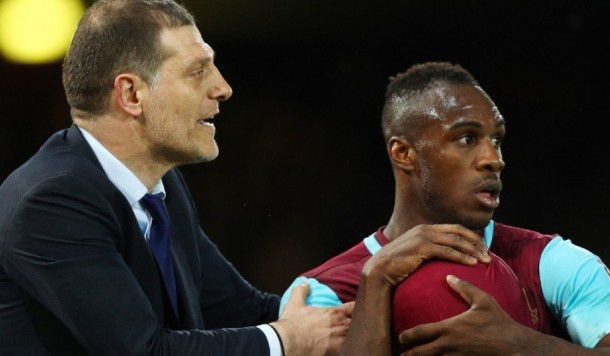 That said, even our hugely popular manager makes a questionable decision from time to time. The signing of Jelavic last year for example although I hold my hands up and admit I supported it at the time (as I thought he was at least better than Carlton). I was totally wrong on that.
Equally, Antonio at right back when all the subs have been used and there's no other option, was a reasonable gamble for the last 20mins of a game.
However, Playing our second most attacking player out of position for as many games as he did, seemed at best odd, and at worst, entirely baffling?
Like most, I told myself that this is just a stop gap until Byram is ready this season as we were told at the time he signed:"We've got him for next year, not this season."
Yet once again, we find the squarest of pegs in the roundest of holes. The player doesn't like playing there, the fans don't like seeing him there, yet Slav sees some potential in persisting with a player that was clearly unhappy, but willing to do his bit.
The latest episode was the worst for me. Situation mishandled to the extent that he's hauled off and humiliated after costing us another goal.  If Byram was able to step in after that mistake, he was able to start surely?
We now have a guy that's unhappy, who has been humiliated on national TV, and is as confident as me when I wear a pair of speedos on the beach!
It's been badly handled in my view and I take no pleasure in writing  that. Seemingly, the attribute that Antonio has, the pace power and direct attacking mentality, are not valued as much as the technical play makers that are the Payets and Lanzizis.
This is strange to me as the rough and ready Antonio certainly got us out of a few scrapes with his goals and directness last year. With any team, the ability to mix is up and play the free flowing stuff and also the direct or even hoofball, is essential to getting the best result.
Slav has forgotten more than any of us will ever learn about top flight football, but just because Stephen Hawkins says the sun rises in the west and sets In the east, it doesn't mean he's right.
I hope sense prevails, because to me it's gonna end up with one of the most exciting and direct English wingers out there, being forced into asking big for a move, and I personally would not begrudge him given this ongoing experiment.
As I say, I hope it gets sorted and Antonio and terrorise defenders once more, rather than be shackled and lambasted when he gets it wrong.
In Slav we trust, but nobody is above criticism, (myself included when you destroy me in the comments section…..where's my tin hat)?