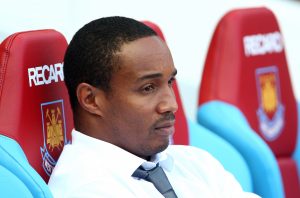 Paul Ince is an easy bloke with whom to fall out such are his hugely outspoken views – he's a kind of English Roy Keane – but it's hard to disagree with his thoughts on Declan Rice.
Like most everybody else who was formerly with Manchester United, the one time England midfielder has been addressing the issue of the price being put on the 20 year old.
And he reckons they have reached crazy, not to mention ill informed levels, over the last few weeks.
He's of the view that an £80 million valuation is madness  and not one that the Old Trafford would ever pay even were there anything at all in all the gossip that's been doing the rounds.
Instead he believes, like many others including Sir Trevor Brooking,  that the 20 year old is at exactly the right club where he can continue his learning curve surrounded by good people with his best interests at heart.
He is quoted in the Mirror as saying: ""I don't think they'll spend £80m on Declan Rice, that's for sure, at this moment in time,' he told TalkSport.
"You've got to remember he was a centre-half and as a midfield player, I've watched quite a lot of him this year, he's still got a long way to go.
"I think he's at the right club at West Ham. He's playing week in, week out, which is important, and I think he's got the right people around him, like Mark Noble, who has been there a long time, so he'll learn a lot.
"But stop quoting these ridiculous prices, it's madness, it really is."