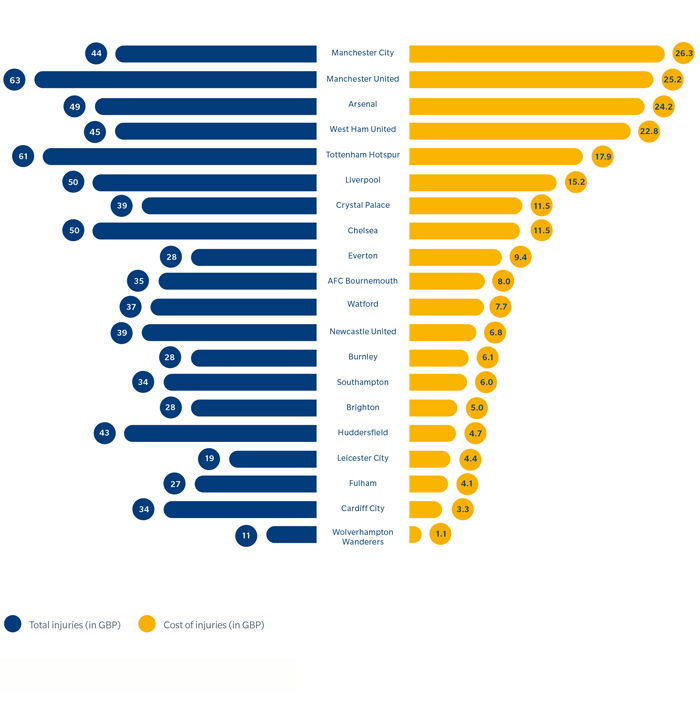 According to new research from the insurance broker and risk adviser, Marsh, the 20 English Premier League clubs had a total of 764 football injuries during the 2018-19 season – the most in the last eight years.
The Football Injury Index 2019, which is produced by Marsh JLT Specialty, says that the cost of injuries to Premier League clubs reached a record £221 million in 2018-19, a 3% rise on the 2017-18 season.
Manchester City incurred the highest injury costs in 2018-19, spending £26.3 million on injured players, but the clubs most affected by injuries throughout the season were West Ham (2,003 total days out), Arsenal (1,771 days out) and Spurs (1,652 days out); these three clubs also topped the list for average unavailability of players each match day.
The Hammers are listed as having a total of 45 injuries last season costing them a whooping £22.8m which them fourth in the Injury cost table behind Man City £26.3m, Manchester United £25.2m and Arsenal £24.2m.