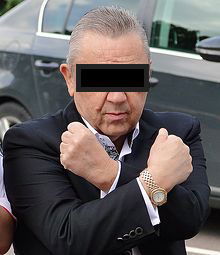 The club's Insider is back in action on the official site today confirming most of what we already knew.
And before going any further may we ask why a Premier League football club is promoting such a column when it's clear everything they are doing in the market place would be well known by those involved at the club anyway.
Surely the best thing to do would be to release news as and when it happens. Insider? Nah I don't think tht's a requirement.
Today he/she starts  by confirming "David Sullivan have made it clear that the Club are looking to bring in a top quality striker who can score 20 goals a season."
Yes, I think he may have mentioned that a few hundred times before 😉
Just to remind us of the names we have been linked to they print the names of  "Michy Batshuayi, Alexandre Lacazette, Christian Benteke and Wilfried Bony"
Yes, and…? What does that actually mean? We have been linked to hundreds of names.
They move on to dispel one of many Sakho rumours.
"There have been reports over the summer linking Diafra Sakho with a move away from the Hammers with former manager Sam Allardyce reported to be interested in signing the Senegal forward. Stories emerged last week that West Ham could even entertain a swap deal involving Sakho and West Brom Saido Berahino. But my sources have told me that the Club are not interested in that move taking place."
Yes we knew that too or could take an educated guess it wasn't going to happen.
Probably, the most bizarre element of Insider's column was for the official website to speculate on James Tomkins future, almost as if to put him in the shop window and let everyone know he is up for sale. They seem to actively hinting Tomkins is unhappy or that he is a fringe player in Bilic's eye.
"There has also been a lot of speculation surrounding the future of James Tomkins who appeared to slip down the pecking order following the successful partnership between Winston Reid and Angelo Ogbonna at the heart of the Hammers defence.
Reports have indicated that Sunderland, Crystal Palace, West Brom and Stoke are interested in making a move for the 27-year-old. 
Without naming individuals it is my understanding that some of the fringe players in the squad could leave during the summer if the right offer comes in.
I have been told that the manager does not want unhappy players in the dressing room and the same rule applies to any of the fringe players who could be seeking a move elsewhere during the summer"