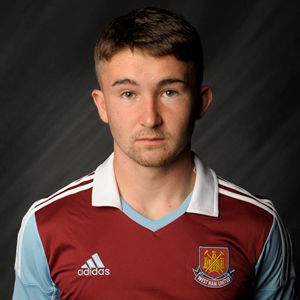 When West Ham signed  18-year-old Sean Macquire from Republic of Ireland club Waterford United he was compared to Messi by his then chairman.
Waterford chairman John O'Sullivan said "I'm a great fan of Lionel Messi at Barcelona. When I look at Seanie, he really reminds me of him.Seanie has the same kind of balance, burst of speed and he's powerful on the ball.He has a great shot from any range and he's good in the air. He has everything going for him. He still has to build up a bit of muscle, but there's no doubt West Ham will help him do that. If Seanie keeps progressing the way he is, it won't be long before he's getting first-team football at West Ham. There is no question whatsoever he will be a star one day for the Republic of Ireland."
 The Republic of Ireland Under-19 international had previously scored 14 goals in 32 games for Waterford.
One year later Macquire was loaned out to Irish SSE Airtricity League Premier Division Sligo Rovers until the end of July. After appearing as a substitute for most of loan period he finally got his chance on Sunday against Shamrock Rovers when he got his first start for Sligo. He quickly paid them back by scoring in 84th minute to secure a win and picked up the man of the match accolade.
His loan with Sligo is set to finish on Thursday with no indication as yet whether it will be extended or whether he will head back to the UK.  Macquire was signed on a two and a half year contract in January 2013 meaning it just has a year remaining on his contract.