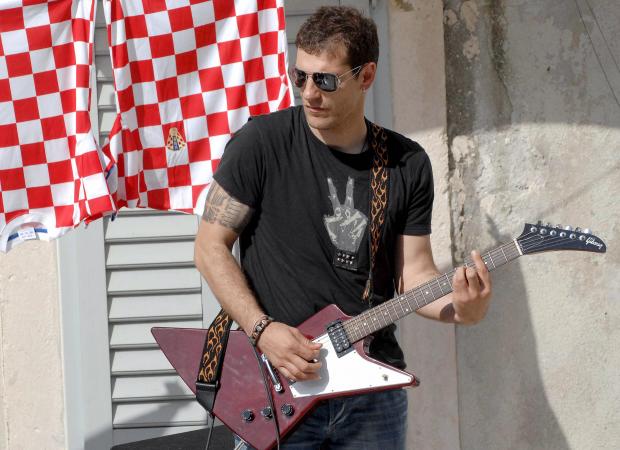 Iron Maiden want boss Slaven Bilic …and no it's not a joke!
The band are have a gig in Split for a gig on 27 July and want Slav the Man on stage with them – he is after all one of the City's  famous sons and a keen metal fan.
Slav has been a member of bands and is a great guitarist so there's a chance it may happen.
West Ham supporting founder member Steve Harris is a friend of the boss and trying to make it happen.
He told the newspaper Slobodna Dalmacija:"I have known Bilic for a number of years now – the first time I met him was when he played for West Ham – my son, George, was the mascot when we met at the game and we have stayed in contact.
"We saw each other over Christmas and chatted – I know he is one of our big fans."
Harris was then asked if they'd thought about inviting Bilic up on stage to perform a song with them…
"Bilic is really a great guy and is doing a fantastic job at West Ham. With regards to being a guest at the concert, I'm not sure if he will be in Split – but if he can make it, we will see… he is a sought-after man and he has to do his job first."