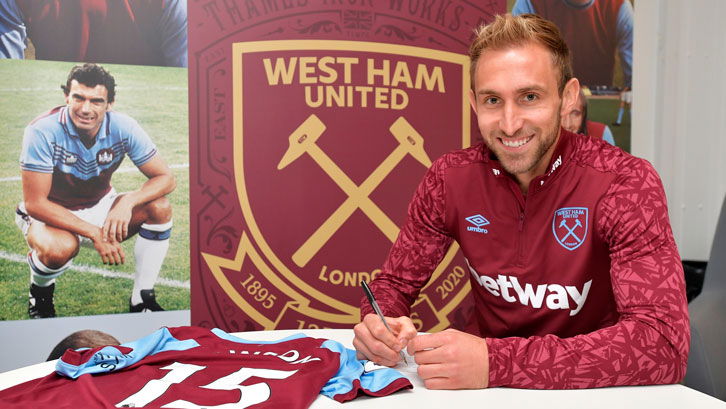 Exclusive by Hughie Southon
Iron man Craig Dawson has been caught in the long shadow of Zoumergate this week but the hugely professional central defender is again ready to defy the pain and appear against Leicester City on Sunday.
A Hammers source told Claretandhugh the man had been playing through injury for weeks without a word of complaint.
Such has been the events circling around his defensive partner on Monday evening that his amazing contribution has been all but forgotten against his former club – it certainly should not be.
Defensively he was excellent and again hugely dangerous from corners when again he was close with one effort.
Signed at a cost of £3 million after his loan spell, he rates as one of the best buys of last season and will again be involved on Sunday.
A key source in the club told ClaretandHugh says: "He is a quite extraordinary professional. He's been playing through injury for weeks but shrugs it off and always makes himself available for games. We should all be very prod of Daws."