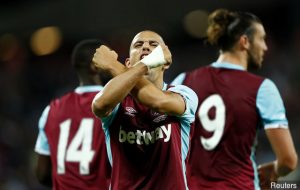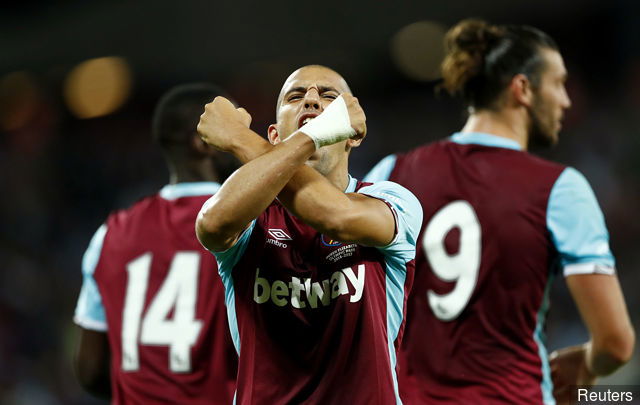 Sofiane Feghouli is very happy with the way things are coming together for himself and the team.
Speaking to www.whufc.com he said: "I am happy, because it was important for me to take my chance. Before this moment, I had less opportunities to show my worth, so when I had the chance to play it was important to take it.
"I am happy with my form and I am also happy with my stats, as I have scored two goals and I've also contributed some decisive passes.
"So, I am pleased with my personal performance, but more important is the collective performance and I hope we can remain in the top ten."
The Hammers have yet to lose on the road in 2017 and with Watford next up and a wrong to right from the home defeat now is not the time to slip up.
The winger said: "We are in a good period. "It's true that results and the mood are good at the moment and we're playing with a good spirit.
"We all have confidence and that makes things easier on the pitch. We are now seeing our players performing at a higher level and that permeates through the entire group in training and matches.
"Our collective spirit is really coming together and I know we will fight right down to the final day."
Read more at http://www.whufc.com/news/articles/2017/february/22-february/feghouli-i-am-happy-my-form#rHT6ofQb7KSXp4xH.99