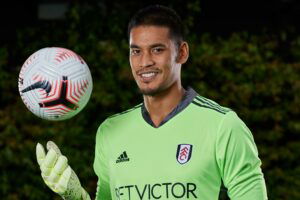 By Hughie Southon
West Ham have revealed tonight they expect to sign goalkeeper Alphonse Areola with 72 hours.
Interestingly, only shortly after we ran our last story reporting that Forest were loaning Manchester United's Dean Henderson and that we seemed slow in sorting out the Areola deal, we had a response from the club.
We were informed that the Frenchman was due to sign within three days bringing to an end much speculation about his future.
There had been rumours that Newcastle were coming in for him and that his wages might prove a burden at around the estimated £120k a week.
David Moyes has preferred Areola to the likes of Nick Pope throughout and it now seems that an announcement is due probably on Monday or Tuesday of next week,
Should he sign it seems highly likely that he will become the first choice goalkeeper as Lukasz Fabianski heads towards the age of 38 after signing a one year deal.
Our source erxplained: "It's almost done – Alphonse is expected to sign within 72 hours."