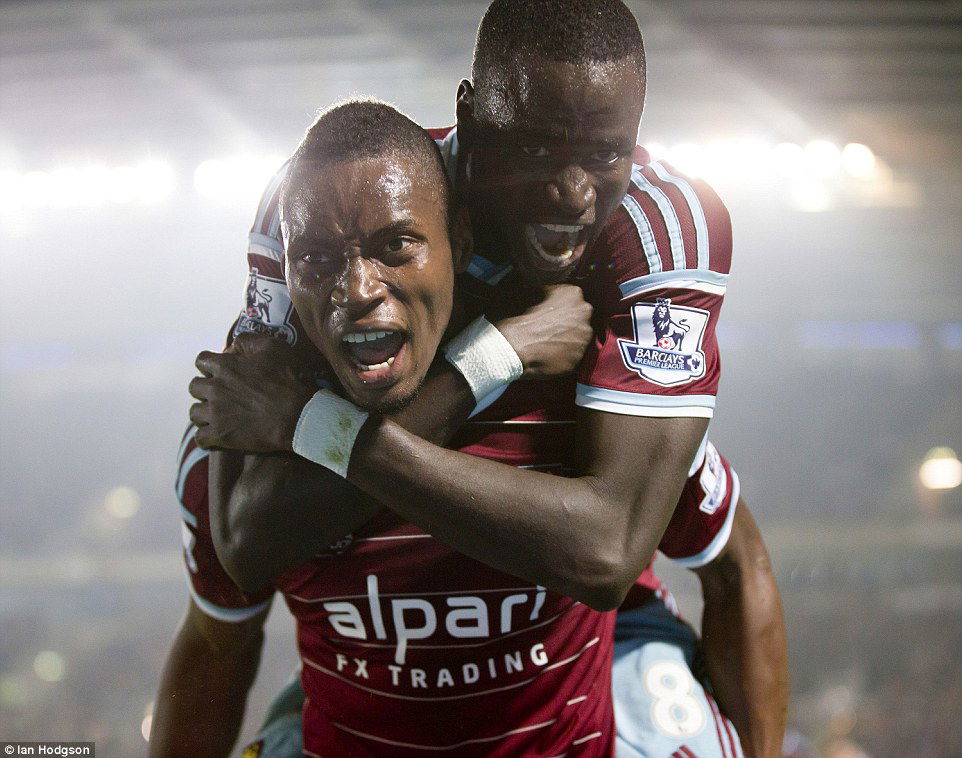 Diafra Sakho's 88th minute strike gave us a win to celebrate at last but make no mistake this was hard, desperate and ugly against one of the league's poorest sides.
With Sam Allardyce under enormous pressure for his job defeat or a draw today would have been entirely unacceptable and the manager knew it – Sakho has saved his bacon for now.
The striker fired home across keeper Pantilimon from a fabulous Noble 'dink' unto the box to have  Allardyce  celebrating as if the team had won the Champions League.
In fact we'd beaten a very poor side who should have been there for the taking.
We deserved to win on the balance of play and given that ref Lee Mason turned down clear penalty appeals when Nolan was clearly fouled and the ball brushed Adam Johnson's arm.
Nolan said afterwards he believed it was a pen and added: "It wasn't our best performance of the season but we'll take it,
And Mark Noble added: "We played really well against Man United, Spurs and Chelsea  without winning so I'm over the moon today."
Sam Allardyce had stressed a win was of total importance and said it didn't matter how it came but the first half had us all wondering how that would ever be fulfilled.
Former Iron Jerman Defoe in fact blasted wide from close range after being left alone following a huge hoist out from the back.
Sakho – who battled brilliantly without a lot of support – saw a fine header fly wide and a 25 yard drive from Song brought a decent save from keeper Pantilimon.
Sunderland had their moments with Connor Wickham impressive but the Hammers – whilst never at their best – worked hard to the end for Sak to grab his 12th goal of the season.
Relief yes…pleasure NO. For so long there was no real plan, purpose or power but what we do have is that man Sakho.
Allardyce took a little pop at Karren Brady in his post match interview after her morning comments when saying we'd been under performing.
He said: "She's wrong! We haven't been under-performing. We've been under-results getting!
Err we centainly under-performed today but give thanks -we're on our way again…HOPEFULLY!"