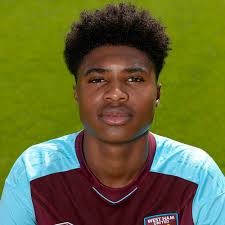 West Ham's under 23s will be bang full of confidence as they go into tomorrow's Premier League 2 away fixture at Derby County.
Right back Ben Johnson – and everybody's hot tip for first team honours  in the near future – reckons aftet successive wins at Manchester City and Everton – this is the right time to capitalise big time.
The progress of the under 23s cannot be overstated after last season's promotion which coincided with them losing skipper Declan Rice to the first team squad.
They will arrive at the Rams' training ground sitting in fifth in the league table, only five points behind leaders Leicester City.
They are on target for an amazing top three finish and Johnson said: "The two wins have filled the back four and Nathan [Trott] in goal with confidence and we were ecstatic to keep another clean sheet.
"We just want to go onto the Derby match, keep going, keep this form up into our last two fixtures. We are fifth at the moment and maybe now we can aim for the top three if possible.
"We really controlled the game at Everton last week and we were comfortable under pressure. We were strong and resilient and we played our game and kept our good form going.
"Hopefully we will be able to do the same at Derby and end the season strongly."