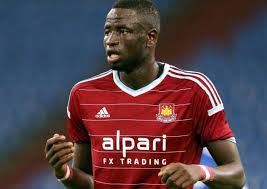 Chiekhou Kouyate is a "95 per cent certain starter" for the Hammers next game against Newcastle on Saturday.
The Senegal international return from international duty "utterly exhausted" and was ruled out of the Everton game a couple of days before the game.
However, a source told Claretandhugh this morning: "He's 95 per cent certain to play against Newcastle and is one of those it's hard to keep down!
"However, there's no such certainty on the other four. Apart from Sakho they all have knocks from the games against Stoke and Aston Villa and haven't recovered as well as they or we had hoped.
"It's impossible to say at this stage but all of them look to be 7-21 day injuries. We may get one or two back, maybe none. We aren't into false hope and need to be realistic."