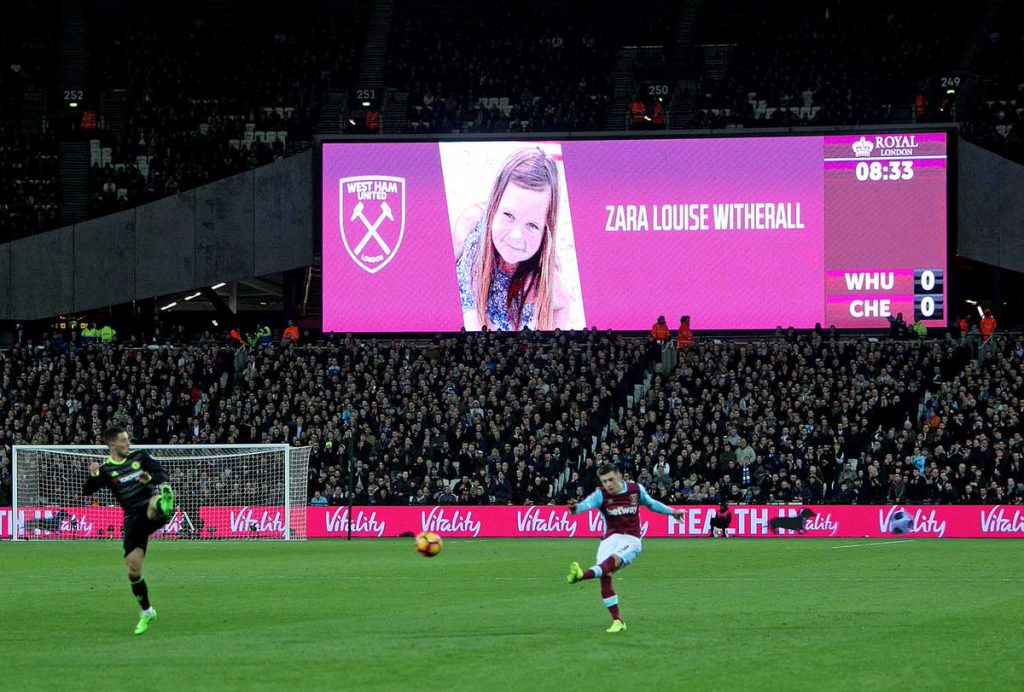 By Pete Ellis
The loss of a friend or family member is obviously a massively traumatic time, and trying to find a way to honour them, and give a public nod in recognition of the respect and love.you had for them is totally natural and acceptable.
This year more than most it seems, we have seen many Hammers depart. I know of a least four of my Twitter pals that have sadly left us before their time, just in the last 5 months.
With the minutes applause it's an opportunity to acknowledge them, and it's respected by 99per cent of fans including away (credit to Chelsea fans recently).
That said, with so many of these sad events, it could become an almost weekly event, so I thoroughly applaud the board at West Ham for the sensible, respectful and practical solution of showing montages of departed fans twice a season.
I think that's a great gesture and brings a delicate and sensitive situation to a dignified and respectful solution.
We all have our own way of remembering people, and this gives people a focal point where they can celebrate en masse, their Hammers supporting loved ones.
Well done West Ham.