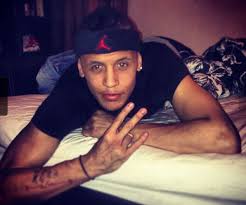 EXCLUSIVE
Ravel Morrison's mystery groin injury is causing a few creased foreheads in the West Ham medical department!
Claretandhugh has spent much of today attempting to discover exactly what the extent of this problem is and whether the midfielder is likely to make it for the Fulham match on New Year's Day.
And the responses to some pretty intense questioning seems to suggest that the player's future as a Hammer at the end of the month remains no more than 50/50.
Our most trusted source told us exclusively that the various examinations and scans on the groin had shown "very little" and that whilst it was hoped the player would return for the critical Craven Cottage clash, there remained no guarantees.
And questioned on the liklihood of a bid coming in he responded: "There's been nothing from anywhere but we wouldn't expect anything before the window opening – that would represent a tap up wouldn't it?"
Claretandhugh was left with the distinct impression that were a bid to be made there was no question the board would give it consideration so long as it was in the region of £10 million.
Things haven't always between sweetness and light  between manager and player since the midfielder arrived at the club – both are very strong minded guys and make their views known.
Our source said: "There's nothing unusual  about that but Sam is a manager who demands respect!"
The Hammers will be faced with a massive decision on top of all their other troubles should they be hit with a bid of around £5 million  – £10 million over the next few days.
It wouldn't be a massive surprise if it were to happen and Rav's involvement or otherwise at Fulham may present us with a big clue to that.