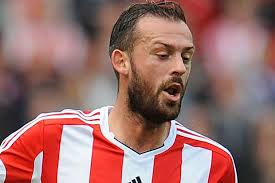 West Ham are being extremely cautious in a possible pursuit of Sunderland striker Steven Fletcher.
Reports emerged yesterday (Mon) that the front man was a Hammers target but it would be truer to say that he's a player who has "been discussed."
However, Hull were reported to have had an £8 million bid turned down for the former Wolves hitman who cost the Black Cats  £12 million.
Last season the player sustained an ankle injury which kept his out for two months in a season which saw him complete 20 Premier League games for three goals.
A Hammers source said: "Sunderland will want a decent fee for him and he's injury prone.
"We are looking at three or four options but none of them are 100 per cent for our requirements. There's still time."