---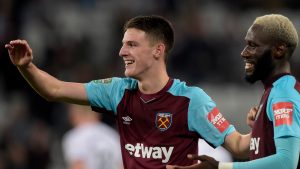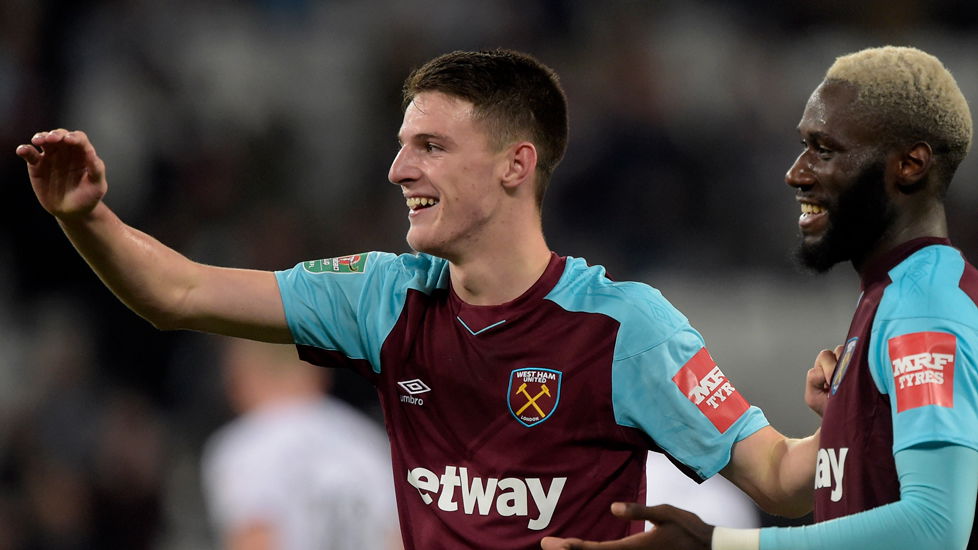 Make no mistake – we are starting to witness the changing of the West Ham guard led by the brilliant Declan Rice!
With the youngster performing superbly at such a tender age in the highest pressure match of the season we have a player with maybe the world at his feet.
With Martin O'Neill watching the man he voted man of the match against Turkey earlier in the week from the London Stadium stands today and Gareth Southgate presumably wondering how the hell England missed him, the Hammers future became its present.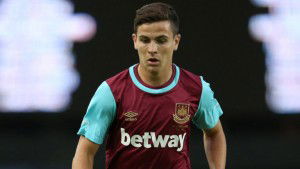 He made not a single mistake throughout the game, set things up and started the forward movement so often missing from the team in the past.
Too often we have seen the ball humped forward which merely invites pressure but with no Winston Reid or James Collins available – something that would have scared us to death a couple of months back –  Rice showed what he was all about and boy didn't it look good.
For me he has to stay in the team now. It would be criminal to drop him – he looks to the manner born with a real touch of Mooro about him.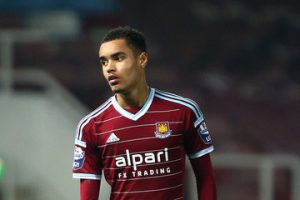 But there's more to cheer and enjoy and for that we can thank the admirable Academy boss Terry Westley and his  team who have overseen something of a revolution among the youngsters over the past two years.
Springing off the bench for the last couple of minutes came midfielder Josh Cullen (centre right) of whom better and better things are expected over the next season or two.
Nathan Holland would have also been involved had he had more that one match since his hamstring injury late last year but today's bench contained other great young prospects.
Central defender Josh Pask (bottom right) looks totally outstanding, whilst Grady Diangana can play in a variety of positions across the front line.
There's plenty of others emerging in the impressive under 23s side raising REAL hope that this club is going back to its roots in producing great young talent.
David Moyes has regularly claimed he will be looking to strengthen central defence next summer but with the emergence of Rice and Pask not far behind he may just be able to keep his money in his pocket.
COYI