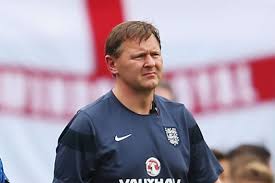 West Ham's clear-out continued today as Manuel Pellegrini drew up his plans to bring in up to seven new players whilst several backroom staff found themselves making rapid exits from the club.
The Telegraph is reporting tonight that the new manager is upping his player requirements from four or five to seven and that the contracts of  head of medical services Gary Lewin, club doctor Ian Beasley,  head of fitness Nick Davies. and goalkeeping coach Chris Woods have not been renewed.
They confirm the CandH story that Pellegrini is bringing in a five-strong backroom staff that has worked him for a number of years including assistant Ruben Cousillas and fitness coach Jose Cabello. The trio worked together at Manchester City and Malaga.
In a statement West Ham said: "Following the arrival of Manuel Pellegrini as manager, a restructuring of the coaching and backroom staff is currently underway, with several new appointments set to be confirmed in due course."
The Telegraph says: "That will also extend across the first-team squad with West Ham having informed Pellegrini he will have substantial funds to recruit new players