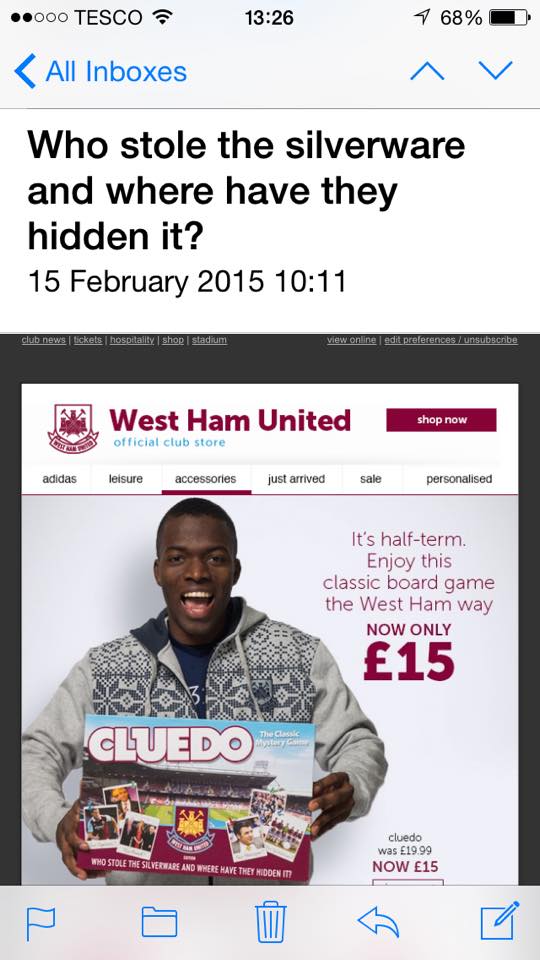 Sometimes words are not enough!
And the decision to send this automated e-mail to fans this morning given the shocking defeat against West Brom is one of those occasions.
It appears to be the sickest joke imaginable and someone needs the dressing downs of dressing downs.
Look at the words, look at the beaming face and ask yourself: "Did the person in the West Ham marketing department responsible for this debacle actually have a clue what they were doing or saying?
ClaretandHugh's phones haven't stopped since this shocking piece of promotional activity took place as it was a proper smack on the face for all those who travelled to the midlands yesterday.
It beggars belief that anybody could dream up such a heading and associate it with the last piece of merchandise in the world that should have been promoted.
For nobody this weekend inside the club appears to have a clue.