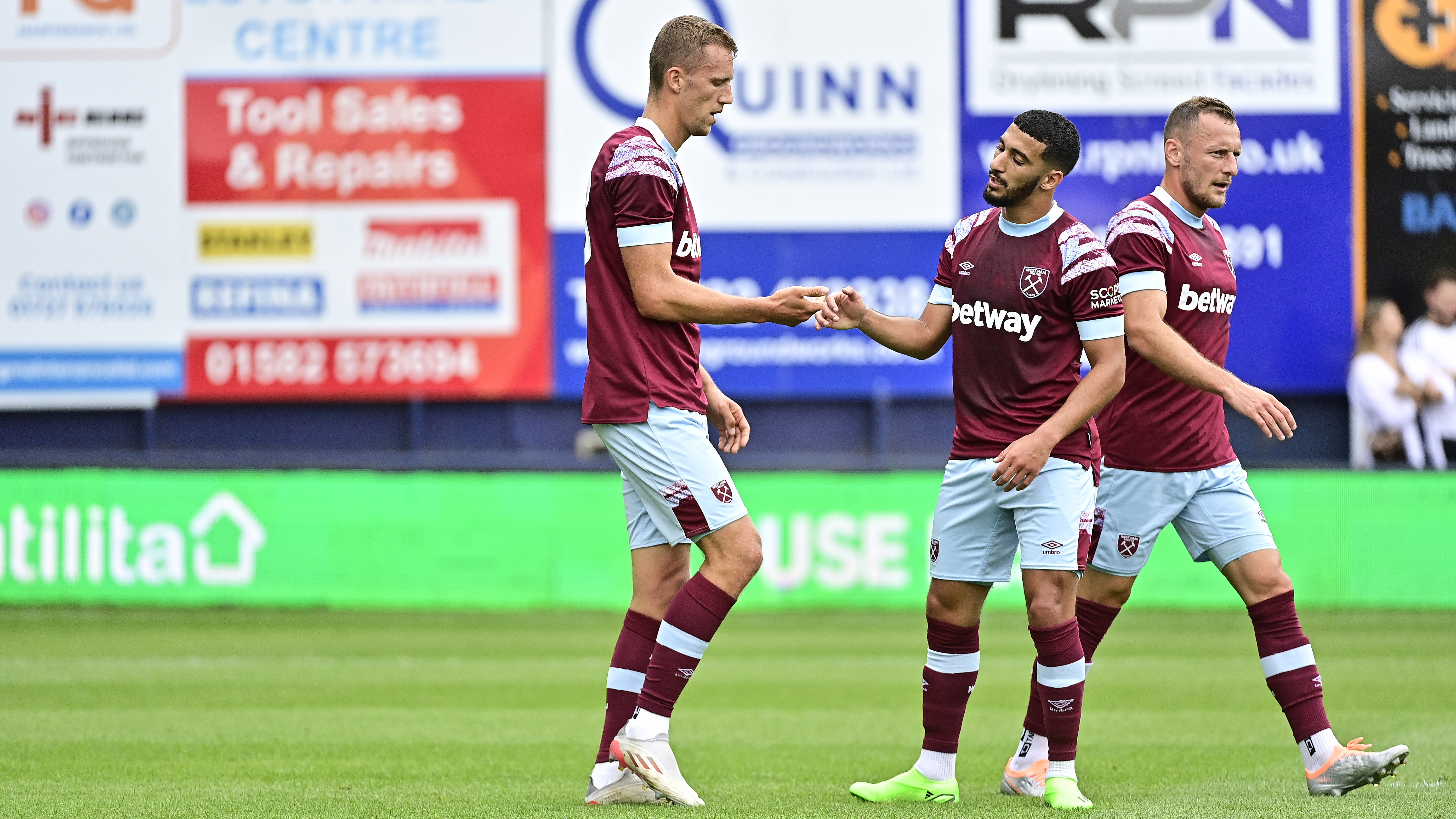 West Ham may have looked comfortable for most of today's match against Luton Town but the reality was they should have done against a Championship team that did itself few favours in the last third.
And with Michael Antonio missing out on a couple of excellent chances this was a game that should have been put to bed long before the final whistle.
That there is a way to go if we are to make a serious start to the season is clear but the big upside was Tomas Soucek who on only his second pre season appearance scored a fine goal and looked very good indeed going forward.
That we have three central defenders unavailable at the moment is of course a worry although we have been told that new signing Nayef Aguerd will likely be available for the start of the season- things remain unclear on Craig Dawson however.
Vladi Coufal looked in decent shape with Jarrod  and Declan were beginning to look in decent shape.
Afterwards coach Billy McKinlay offered his though to www.whufc.com saying: "We ran out of legs a little bit in the end and missed a couple of chances which would have put the game to bed, but we're improving. There's work to do and we understand that.
They need that, but we have to be careful with them to some degree.
For the physical aspect it's been a tough week, which is what we need. They get it in their legs and then we start to fine-tune the performance.
There's plenty of work to do on that, we need to improve in all aspects, particularly our attacking play and the quality of our play in the final third.
We'll really be concentrating on that – we've got two weeks and hopefully we'll be ready.
It was a nice piece of play, a terrific cross and header from Tomáš which has been his trademark for the past couple of seasons.
He missed a bit of training this past week due to a slight foot injury, so getting him up to speed again with 75 or 80 minutes today was good.
He scored a goal, as he did on Tuesday, and he's a big player for us. There's a little bit to do on his fitness but it's nice to see him on the scoresheet."