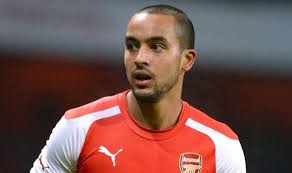 West Ham have confirmed they are keen on both Olivier Giroud  AND Theo Walcott as they continue to eye the strikers they need to take them to the next level.
Unconfirmed speculation arose last week the Irons were ready to make their interest in both Arsenal front men known formally to the Emirates hierarchy.
The Hammers have been deeply involved in talking through Giroud's situation with agents and believe they will see off any supposed interest from Lyon with an offer of around £100k a week wages and a transfer fee of around £20 million.
We were told today: "He's very settled in London and a drive away from the training ground We are simply waiting to see Arsenal land Alexandre Lacazette and we can start talking seriously to Arsenal.
However the Irons are also keen on Walcott and could add him to the talks if there's a willingness from Arsenal to get involved.
Our source added: "Yes he's another option and very much on our list along with Iheanacho and Michy Batsuhayi. We can't make definitive judgements until we see how the cards fall in talks.
"We have good relationships with Arsenal, Chelsea and Manchester City but have to wait on them doing the business they need to do or show their hand."
All of this opens up the intriguing possibility of the Irons landing Ihenacho and one of Giroud and Walcott or the two Arsenal forwards with Batshuayi arriving on loan which is the only option Chelsea will entertain.