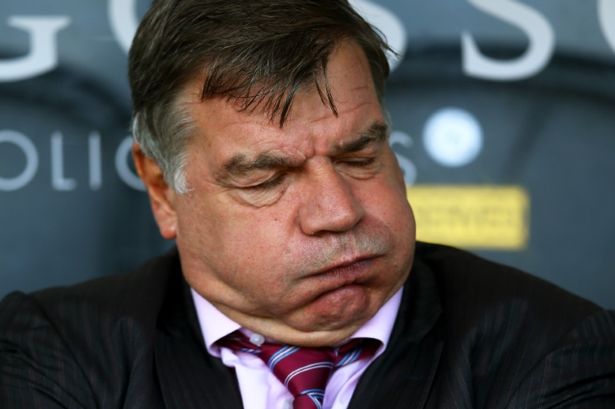 In the end it couldn't have been quicker.
The statement had been prepared and was on the official site at precisely 4.50 – that's how badly the board wanted Sam Allardyce gone.
No end of season review…no special board meeting – the decision had been made weeks back but even this morning ClaretandHugh received a phone call telling us to say nothing about the fact that he'd be gone within seconds of the whistle blowing in Newcastle.
We were told: "We need a result up there – do nothing that could impact on the result but he'll be gone a soon as the game is done."
In fact it was all pretty well known by then but it was none the less pretty embarrassing when the end finally came!
"Game lost 2-0 – the statement is up and you are no longer our manager."
It's been a long haul but behind the scenes the game has been up for a long time. And the reasons he was sacked are exactly the same as those the  fans screaming for his departure have held.
The board are desperate to see the West Ham fans being entertained by the type of football which they and many of us were brought up on. They knew it wasn't going to happen under the former manager -how good does that sound?
But there was a much bigger reason for the decision to say goodbye to the old bruiser from Dudley- and as quickly as possible: THE FANS.
Time and again in conversations with leading figures inside the club over the past few months I was told: "He has not healed that relationship with them and it is critical. The club is divided down the middle and it can't go on. We've all had enough."
So the issue that has monopolised us for months and months is no more – it all has something of a dream like quality about it.
FORMER MANAGER Sam Allardyce is no more – we have our club back at last and now let's unite and put this dreadful last two years to bed once and for all.
We all deserve tonight…and we all deserve a rest!