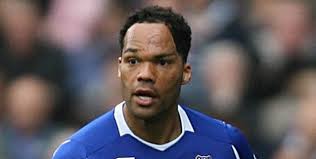 West Ham are pushing the limits as they bid to make Manchester City Joleon Lescott an offfer he can't refuse this month.
They are ready to go all the way on his £90k a week wages on a loan until the end of the season on the understanding he signs a permanent deal on terms of £50k a week in the summer.
Stoke City, Newcastle United and  Aston Villa have made it clear they will match his £50,000 a week pay demands next  season – a drop of £40,000 on his current wage.
But such is the Hammers need, we understand the co owners are ready to offer an additional £1.5 million bonus if he helps keep them in the Premier League on the understanding he signs a three year deal in the summer.
——————————-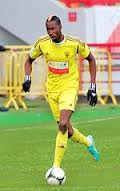 West Ham are hoping to get a positive outcome to their application for  Lacina Traore's work permit application at a hearing early next week.
The club have been chasing the Monaco striker for several days and sources inside the club today revealed the hearing is to be held in the early part of the week.
Indeed Claretandhugh believes that to be on Monday – as is being reported by our friends at www.kumb.com.
The club is aware that the 6ft 8in Ivorian has not played the required number of international games to qualify automatically for a permit but are confident they will succeed as he has been a regular for his nation over recent games.
A source said: "Nothing is certain in this sort of scenario but, yes, it's fair to say there's a degree of confidence."
———————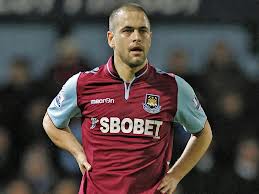 Joey Cole has described  tonight's game at Manchester City as  " massive game for the Club and a massive game for the supporters."
And despite perceived problems this season between himself and Sam Allardyce he declared: "The manager deserves to lead a team out at Wembley in a cup final after the career he has had.
"It would be  great for the West Ham fans to go to Wembley and win. " I have been lucky enough to play in loads of cup finals and win trophies and I want that for the West Ham fans, my team-mates and the manager.
"There are a lot of good, experienced players here who have never played in cup finals in England, so I want it for them.
——————–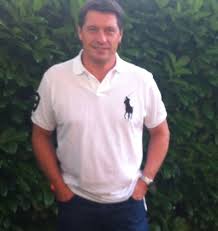 Tony Cottee has told Sam Allardyce he should not sacrifice the opportunity of Capital One Wembley glory by focusing  solely on Premier League survival.
The former striker wants a day out at Wembley with the rest of the fans and claims the game at Manchester City tonight is of equal importance to the one at Cardiff on Saturday.
He told Standard Sport: "I think that, above all, West Ham need to go for it for the fans. A day out at Wembley would be great.
"I think you should try and win every competition you're in. There's no point in saying that the Premier League is more important.
"West Ham did fantastically well to win in the quarter-final against Tottenham. I was at the game and we were really good that night."
Cottee, believes four new signings in January could help the 59 year old  turn things around, following a dismal 5-0 defeat in the FA Cup on Sunday.