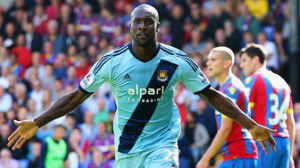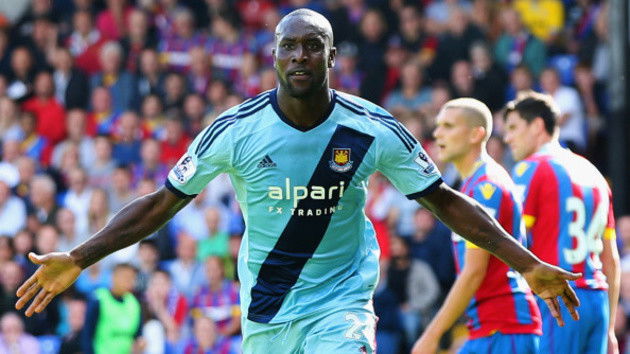 Well if they all come true we'll only be over the Financial Fair Play linit by around £5 million or more so let's not let that get in the way of a great rumour or ten
Our friends over at www.westhamtilidie.com have done a brilliant job in pulling every bit of D-Day West Ham related gossip from the 'papers together. Well done lads.
So here they all are with ClaretandHugh ratings out of 10 on the likliehood of them taking pace before the window closes.
Celtic's Virgil van Dijk  – also on the radars of  Spurs,Sunderland, Arsenal and Southampton 1/10
Kara Mbodj is reportedly available on loan from Belgian side Genk, according to reports . 4/10
Twenty-year-old forward Opa Nguette who he has hit four goals in 17 appearances in French Ligue 2 this season. 2/10
Carlton Cole is on his way apparently  at the time Andy Carroll is injured with West Brom the next destination say Sky sources. Tony Pulis does like a big fella up front though – could be a surprise. 5/10
Winston Reid is being linked with Liverpool at one and the same time as he's supposedly joining Spurs. Weekend reports claim he has signed a pre-contract for £60,000 per week which are nonsense as players in last year of contracts can only deal with foreign clubs. SIGH! Spurs 3/10 Liverpool 3/10.
Sam Allardyce quote to reporters about transfer deadline day
"Quite a few clubs have been trying to take some of our squad players away, That is not acceptable in terms of where we are at the minute and that has upset those players because they can probably get longer or bigger contracts elsewhere.But with the position I am in, they will just have to grin and bear it. They are contracted to this club and while you would like to help them, you can't."We have looked after them well and they have to stay with us because we have the biggest injury crisis of the season at the moment." (SW)
£7m bid for Bafetimbi Gomis reported to have been rejected. Possible but Valencia will have to leave which is unlikely 4/10
We make enquiries for Dnipro's Czech Republic defender Ondrej Mazuch. 3/10
We have contacted Inter about the signing of Nemanja Vidic but the approach was declined  3/10
QPR also rumoured to be interested in signing Carlton Cole 3/10
Rumours persist José Mourinho wants Chelsea to make a £21m offer for West Ham striker. 5/10
According to the often reliable @EXWhuEmployee we have a few players lined up for possible loan deals and are speaking to four agents over possible loans.The agents all appear to represent foreign players. A defender is the number one priority likely to be on loan. Lassana Diarra not Alou, doesn't have to be completed today but club keen although Diarra may be problematical as he's involved in ongoing legal wrangle with his club Lokomotiv  7/10