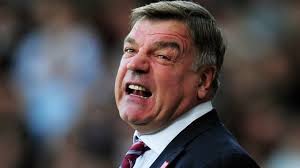 If Sam Allardyce doesn't remain a very angry man this morning (Sun) and his players don't wake up wearing a few verbal bruises from him after yesterday's disaster it will be a huge surprise.
For the man's pride will surely have taken the mother and father of all bashings after his team delivered a first and seriously unwanted statistic upon him.
Sam has spent a lifetime perfecting defensive models, particularly when defending corners and free kicks. This takes much training ground time.
And from Bolton to the Boleyn and all stops in between he has produced tough tackling teams who provide no no nonsense basics particularly against such set pieces.
So today the statistic that will stick in Sam's throat more than any other is this
Against Palace, he saw a team of his concede three goals from set-pieces in a Premier League game for the first time since Opta started keeping records .
No Allardyce team has ever defended as poorly and he will want the response of responses so Chelsea next and here's hoping.