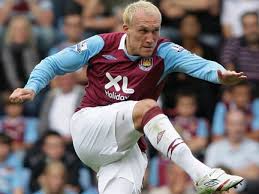 Dean Ashton and Tony Gale believe the Irons should beat Palace at Selhurst tomorrow (Sat).
Appearing on Sky Sports the pair were agreed that the match presented a very good opportunity for the team to collect their first three points of the season.
Deano said: "It will be about getting an early goal and quietening the crowd down. I spoke to Sam before last week's game and he was discussing the team's scoring problems.
"They created chances but didn't take them so that remains a big question but I think they can win."
Gale agreed this represents a "good chance" for the Hammers despite not believing last week's performance against Spurs was all that special.
He said: "It's difficult because you don't want to lose the first game of the season.
"But I think he should have pushed on an extra striker and made our numerical advantage pay" (when they went down to ten men).