Two West Ham players are at risk of picking up a ban in the Hammers' next four fixtures, should they be booked.
The Premier League returns tomorrow after the World Cup in Qatar.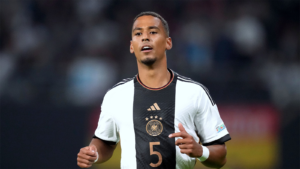 The Irons, of course, will be facing the league leaders but there are two players who are walking a disciplinary tightrope ahead of the fixture.
Thilo Kehrer is one such player, who has picked up four bookings thus far this term. Were he to receive a yellow card against Arsenal, he would receive an automatic one-match ban for five yellow cards.
The Hammers star will be aware that bookings reset after the 19th game of the season, but it means Kehrer will have to go four games without collecting a card to avoid a suspension.
Gianluca Scamacca, the striker, is also at risk, although he has only collected three yellow cards thus far; he would need to be booked twice in four games to be suspended.