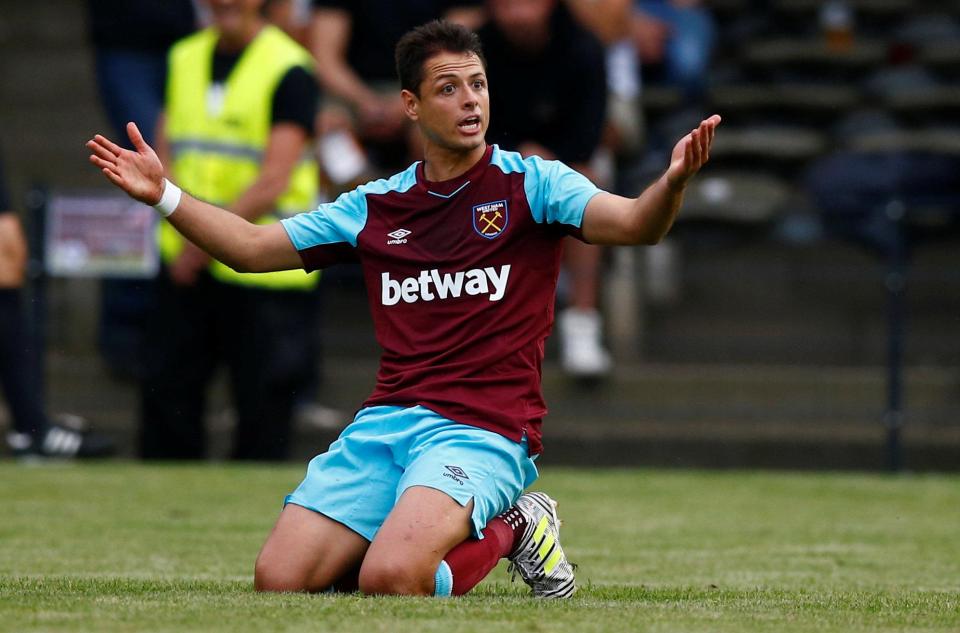 West Bromwich Albion 0 Hammers 0
I won't be waiting for the video of this game to come out!
It was about as dull as it gets but the upside first…it's another clean sheet although it must be added that it was against a team with no real attacking ambition with their first shot on target coming in the 88th minute.
Sometimes – indeed usually – it 's much easier to be critical than positive and lets be honest there were't many amongst us who wouldn't have settled for a point before the game.
But my big worries from the game was the woeful crossing of the ball and the fact that with big Andy back we are looking more and more like a Sam Allardyce team.
It's hard not to agree with those who are in despair that Chicharito is stranded out on the left and when replaced by a guy who is supposed to be a left winger – Marko Arnautovic – there was little or no improvement down that side.
At £24 million – and I accept it's very early days – the Austrian international still has lot to prove for me and in general terms  we still look dead short of pace.
Pedro Obiang provided the one moment of quality when he saw Albion keeper Ben Foster creeping off his line and lobbed him from just outside the centre circle to see the ball rebound off the bar.
Antonio with a great run and final shot on the turn saw the ball collected by Foster and that was about it on the chances front.
Foster was very fortunate later to escape with a yellow card when bringing down Hernandez outside the area when most good judges reckoned his high 'tackle' was a red.
But what was more worrying – after James Collins was injured – was the decision to bring on a naturally left sided player, withdraw Zabaleta to central defence and Antonio to right back whilst leaving Hernandez in the wide role.
That was a perfect opportunity to push Chicharito alongside Carroll but instead Sakho was introduced for the last 10 minutes which gave him no chance to make an impact.
OK, a point is a point and leaves us on four along with Everton, Leicester, Brighton and Swansea (this is being written before they kick off against Spurs).
But there are still questions to answer and my biggest is this one: Are we an Allardyce team in disguise with this enormous reliance on a fit Carroll.
Hernandez has been a Manchester United and Real Madrid player and is one of the finest goal poachers in world football. So when do we play two up – nothing else makes much sense to me!
COYI