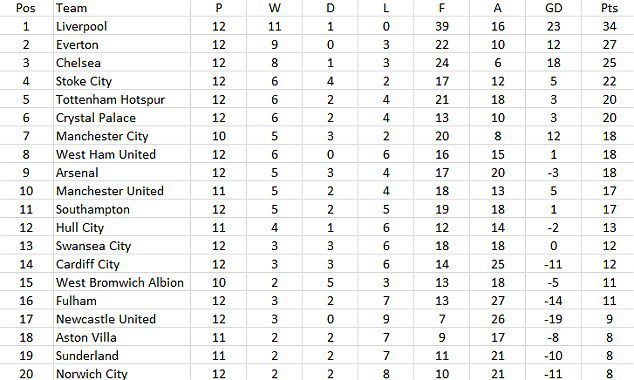 West Ham occupy a very healthy eighth position in a league table which takes only results since the January transfer window into account.
And that puts them above  both Manchester United and Arsenal. Crystal Palace – who beat us on Saturday – hold sixth place.
On-a-roll Liverpool are well clear of Merseyside neighbours Everton in the table published by http://www.dailymail.co.uk/.