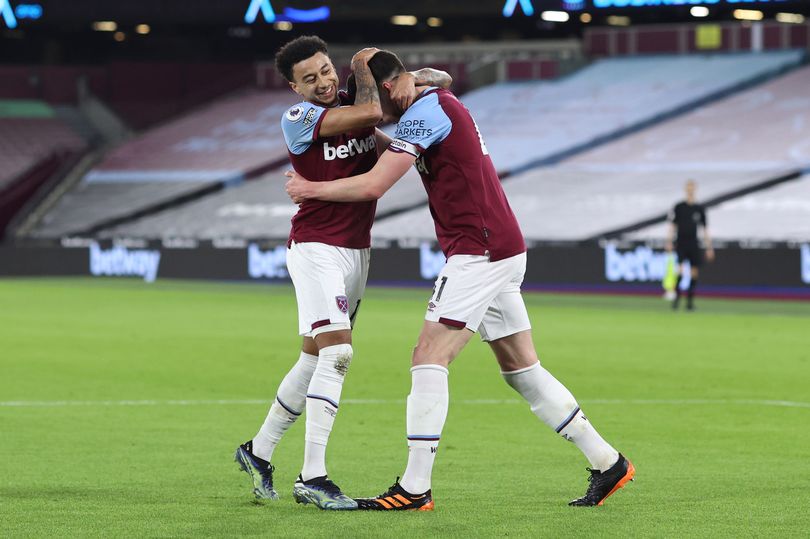 Manchester United adopted a seriously tough approach to allowing Jesse Lingard out on loan to the Irons which included a £1.5 million fee for the second half of the season.
We have no idea whether there was a European qualifying clauses but United being United that would almost certainly be the case.
Given the ridiculously tough deal the club engineered in January there can be no belief that we will find it easy to bring the attacking midfielder into the club permanently in the summer.
Having signed him to another year at Old Trafford before the Hammers deal it's clear the Reds are looking for a large fee for the 28 year old despite him having only those 12 months on his deal.
And it's clear that the better he does with us – and he's looking a diamond – the more he is going to become a wanted player with Leicester City already mentioned as a possible destination.
The Irons are of course very well aware of all this and manager David Moyes will be the critical individual in getting his man this summer.
The relationship between the pair is really strong and despite it being clear Jesse's days at United can now almost be considered in the past tense, the gaffer has a huge role in making him a Hammer.
The fella looks really happy with us and I'm ready to bet the boss gets his man.