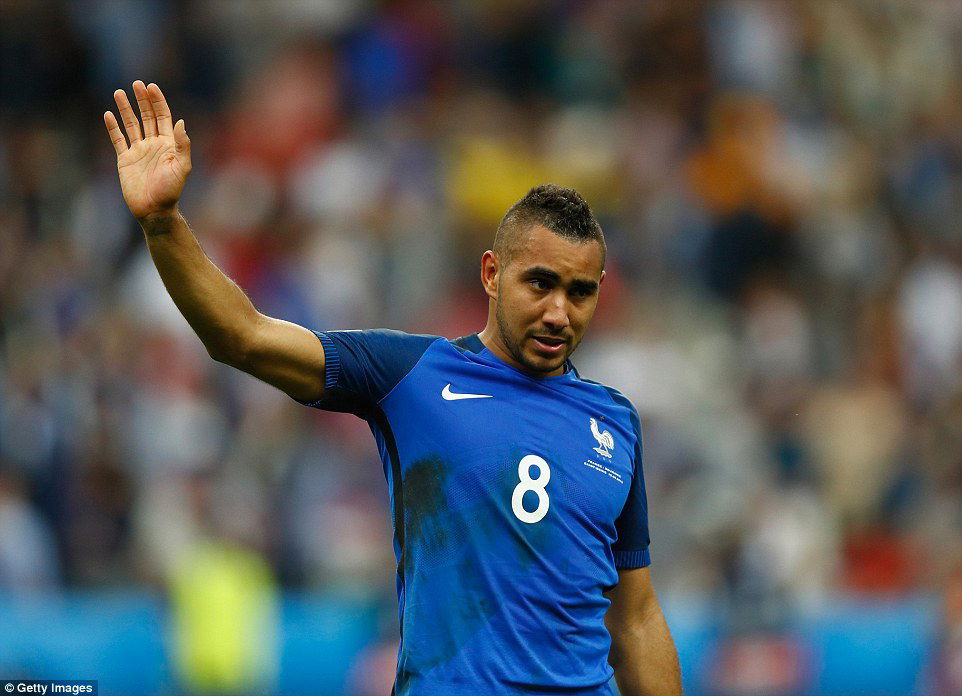 The Mail's Martin Samuel is one of the best football writers around – he's also a Hammers fan and this is how he reported Dimitri Payet's man of the match performance in France's win over Romania last night.
He got it spot on in my view!
"They've got Payet. Dimitri Payet. And anyone who did not understand does now.
Better than Zinedine Zidane? Well, let's not get carried away; but this was a performance of Zizou-like influence, and it won France the game.
Take Payet away and this is a draw, maybe even a defeat for the hosts. It really is that simple. He made the first goal for Olivier Giroud, too, and could have made him tournament top scorer in 90 minutes if the Arsenal man had capitalised on his chances.
Then, when the cent dropped and Payet finally realised that if he wanted this match won he was just going to have to do it himself, he seized all three points from Romania with a minute to spare.
And what a goal it was. One of those moments when a great player bypasses his team-mates and takes sole responsibility for securing victory. Payet collected the ball 30 yards out, considered his options, decided the best one was himself and struck a left-foot curler that gave goalkeeper Ciprian Tatarusanu no chance.
'Romania could have played all three goalkeepers and they wouldn't have saved that,' said Thierry Henry, who knew a thing or two about scoring. 'Payet bailed France out tonight.'
Sitting in the media tribune, Henry was on his feet celebrating like the rest of his nation. 'I forgot I was on air,' he admitted sheepishly. It was that sort of goal.
Even Payet seemed to sense it. He left the field a minute later, in tears, overcome with the emotion of such a moment of vindication. He seemed certain to travel to the World Cup in 2014, featuring in most of the qualifying games, but was left out at the last.
So this is his time, and at 29, the opportunities will not be endless. He played like a man whose tournament clock is ticking, the one French player who truly lived up to his reputation. Good news for France, maybe bad news for West Ham, if the Champions League elite catch the scent, but there is a lot of football to come and we will see if this incredible level of performance can be sustained."