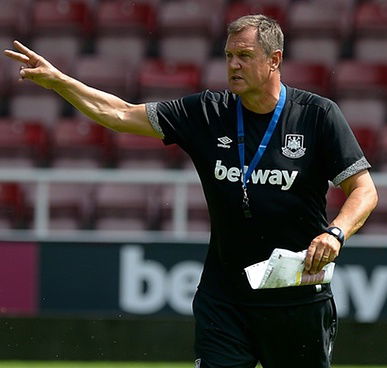 Academy boss Terry Westley has told his youngsters to keep their foot on the pedal despite the Under 23s season being over.
Speaking to the official site he said: "Our season comes to a close but the first team still have five fixtures and the players have to put their foot on the pedal once again to see if they can get 20 minutes here and there before the end of the season.
"We have three tours as an Academy as well; the season is far from finished. The players still have to work hard, and over the summe
Westley's youngsters finished fifth place with Manchester United relegated to Premier League Two League 2.
He said: "That demonstrates just how competitive this division is and to come fifth in our first season is brilliant. I'll settle for that.
"It's been a great season. There have been so many plusses for us; players have been on loan this second half of the season, playing at high levels. Martin Samuelsen, who was 21 last week, has played over 50 Football League games.
"Moses Makasi has gone to Plymouth, done well and they've all gained valuable experience at a very good level.
"We did brilliantly to reach the knockout-rounds of the Checkatrade Trophy; we finished the game [against Stoke] with Mark Noble, Josh Cullen and Declan Rice all on the pitch together, a proud moment for the Academy."