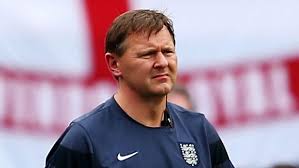 West Ham's new head of medical services Gary Lewinwas pleased to get away to Austria day as the first stage of the team's pre-season preparations swung into action.
The Hammers flew into Europe this afternoon for an 11 day training camp and a four week tour with Lewin explaining: "It's such a great environment, the team.
The facilities and hotels are always very good, the pitches are a good standard but, more importantly, you can isolate the team, so that you can purely focus on pre-season and football."
He told the official site: "It also means that we can take our injured players with us – we are not isolating them from the main squad and, although they will be integrated back into training at different times, they will essentially have been a part of the same programme.
"This year we can set in stone what we are doing, and have a pre-conceived plan all the way through to the first Premier League fixture.
We can all be on the same page, with the same levels of fitness and, hopefully, have everyone relatively injury-free and ready to go."