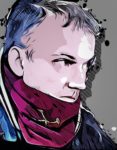 Gonzo discusses how our foreign players must be feeling thousands of miles from their loved ones and in isolation
Nomadic Manuel Pellegrini was well known for his regular trips back to his native Chilie. It wasn't just because he yearned for the familiarity and comforts of home, it was to visit his wife who had remained in Santiago.
Carola Pucci (Mrs Pellegini to you and I) had no desire to leave her homeland for the comforts and sunshine of East London and neither did two of her sons. So the former West Ham manager was forced to go it alone as he globe-trotted his way to an esteemed and lucrative managerial career.
Laterally Manuel was to be joined on his travels by his son Juan who was employed by whichever club his father was working with at the time. I've no doubt that this provided the former Hammers manager with valuable companionship when the going got tough.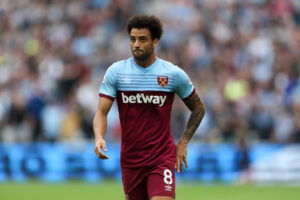 Pellegrini is by no means and exceptional case either. Carlos Tevez brought a whole entourage and a playing partner with him when he arrived from Argentina. When Paul Gascoigne famously signed for Lazio he persuaded his best mate (Glenn Roeder) to quit football and chaperone him.
The reasoning for doing so is clear . . . foreign players tend to like a bit of familiarity and home comfort when moving to a new country.
With that in mind I do wonder how some of the overseas players are felling right now in the current situation.
They're isolated, lonely and in a foreign country with no prospect of seeing their families.
My own mother lives 80 miles away in Dorset and is isolating for 12 weeks at least. I'm not permitted to drive and see her but I'm concerned for her physical and mental well-being. Of course Face-time, Skype and WhatsApp are useful tools but it's not the same as visiting. In short I'm frustrated that I can't help in any way be it shopping, company or just a good old cuddle.
So how does someone like Felipe Anderson feel for example? My understanding is that his sister helped him set up his accommodation and has since gone back to Brazil. By all accounts he's not learned the language easily and is stuck in a strange land on his own.
Clearly he's a very wealthy man but what's the point? What can the millions in the bank do to help him in his current situation? Nothing at all.
The same could be said for any single foreign player but I use Anderson as an example. I've no doubt that having a partner and children will no doubt help but not everybody does. As lavish as a penthouse  Canary Wharf apartment might be it would start to feel very small quite quickly under the current circumstances.
I do wonder if many of the foreign players are evaluating their current predicament and planning an exit strategy? I wouldn't blame them at all if they were calling their agents and saying, "Get me a move closer to home once this is all over".
Most Premier League players would be reasonably wealthy at their home-town clubs on 10% of their current salary . . which  most of them would probably accept in the present circumstances!
I'm quite sure that the prospect of being home amongst loved-ones and familiar faces is more appealing that 'martial law lite' in the UK.
We may well find that the lost summer of 2020 may chance the shape of football in ways we never expected.
Claretandhugh says: Some great points there Gonzo and may we add one other: How can players be expected to give their very best if the nine games get played again given their thoughts are probably miles away?