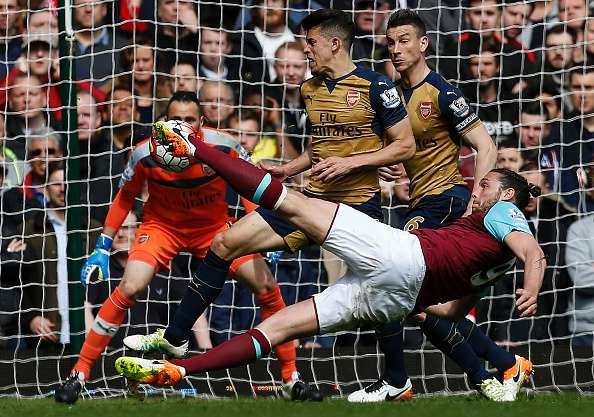 The Irons again head into a televised pre-season friendly as they close their Austrian tour this afternoon with a clash against the 2.Bundesliga side  Karlsruher SC which will be shown on Premier Sports.
The match is due to kick off an hour earlier than the two previous games tour games at 4 pm and we will carry live text reports for those who are unable to get to a TV or have access to the channel.
Andy Carroll who has been taking care with what is described as a "very minor groin issue" is likely to play up to half an hour ahead of the opening Europa Cup match next week.
The lads went through a day of double training sessions – strength and conditioning in the morning before the footballs came out in the afternoon.