By Dave Langton
West Ham United don't have one man to blame anymore.
You can throw what you want at David Sullivan or Daniel Kretinsky or David Moyes or Rob Newman but the information from inside the club is clear: This is a team effort now.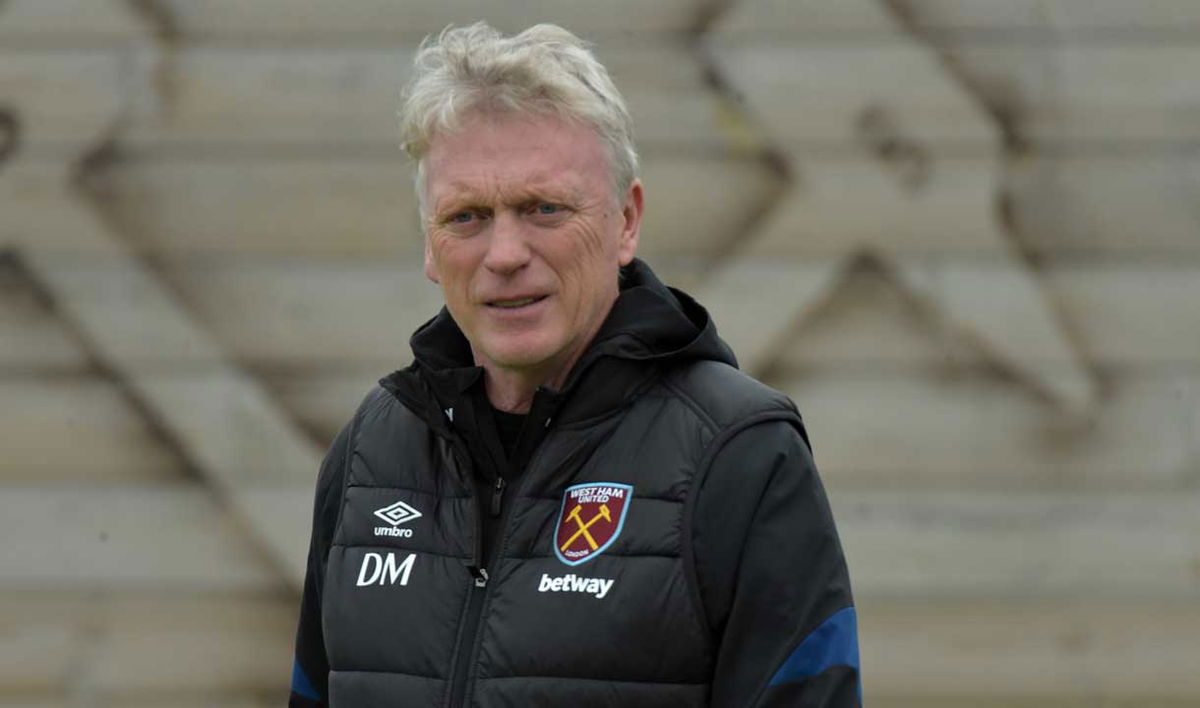 There's no longer one man brokering deals, bringing players in, potentially flinging them at otherwise blind managers, who were just minding their own business.
West Ham have moved towards a more holistic approach. And with that comes the fact that Moyes, ultimately, has the final say. He gives the approval. If he says yes, a bid is launched. If he says no, it isn't.
Sullivan still does his work, although he has stepped back. Newman is there to go out and identify the talent. From this point on, we think, Kretinsky is there to bankroll the bids. All Moyes has to do is nod his head.
It doesn't appear as though he did that early enough this time around, as the Hammers ended the window without a signing, despite a late flurry of offers but what does that say to the talent being identified?
Raphinha, Kalvin Phillips, Darwin Nunez. They're all good players. They're all INCREDIBLY hard to sign. Leeds are fighting for their lives. Benfica have protected themselves by slapping a £100m release clause in Nunez's contract.
In January? There was next to no chance of any of those three rocking up in east London.
Now, is that Moyes' fault? We would all say yes if we were the ones nodding our heads in the office, giving approval to bids going in, for all three of them. He did. Offers were made. They were swiftly rejected.
Is that Newman's fault? He's identified three very good potential additions but most people with even a passing interest in the Premier League would tell you that Raphinha and Phillips are good.
Is that Sullivan's fault? Maybe the moves were made too late. Maybe he didn't act on information early enough.
Or is it Kretinsky's fault? Maybe the bids just weren't high enough, although at least one was in excess of £50m. You can't fault the ambition there.
Maybe the overall fault here is that of the collective. Moyes is known to be slow to say yes. He wants to be sure, he wants to assess, and he wants to know that the player coming in is going to make a real impact.
Sullivan can be a little trigger happy at times, but maybe he could have been a little more hands on. Maybe Newman could have identified some more realistic targets. Maybe Kretinsky could have chucked an extra £10m on top of some of the bids.
Of course, some fans simply want players through the door and I can sympathise with that. There was undoubtedly a deal there to be done for Duje Caleta-Car but we didn't do it, for the second window in a row. Moyes just might not rate him, and that's fine, but an extra body in defence would have been incredibly helpful for the rest of the season. Ditto up front.
The targets, though, were out of reach. Moyes said yes too late. The bids didn't go as high as they needed to.
It's not one person's fault, regardless of the Twitter bile that is spewed at the board.
And there remains reason for optimism. West Ham are fifth in the table. They could still finish in the top four and win the Europa League. What a season that would be.
However, it would just have been nice to see a new Hammer come through the door.