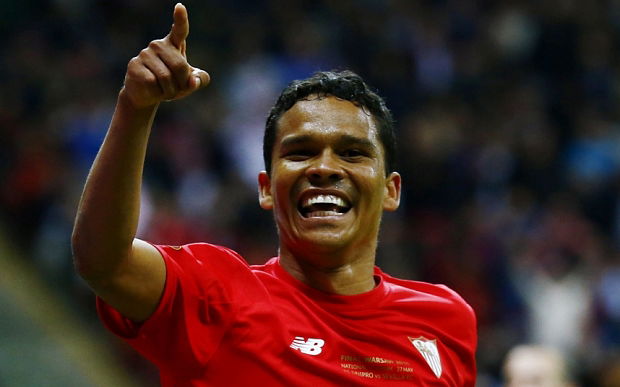 West Ham's board always relentlessley insist that they are unwilling to discuss any particular player who is at the centre of negotiation until a deal is done.
And the official site's "source" the 'Insider' in using the expression in his/her latest column virtually confirms that Carlos Bacca may well be close to hitting the road for the east end.
Many details have arisen,  including more today, from the Mail –  Slaven Bilic's chosen newspaper in which to write a column – and given that it today gives some inside info on the story, it can all but be taken as read he is now the club's chosen striker.
The Insider declares the official site : " Speculation continues to grow over which new big name forward will be brought into the squad next season.
"I have been told that the club have several huge bids in for strikers and in one case it has been accepted by the club ( as is now widely known to be AC Milan)  but not by the player yet.
The Club are not prepared to give away which names they are going for until a deal has been completed.
Get the welcome mat ready for Colombian Mr Bocca!
Meanwhile, despite Besiktas confirming the Gokhan Tore loan switch, The Insider claims the deal won't be concluded until next week.