By Hughie Southon
West Ham have denied there is the remotest chance of Jose Mourinho arriving at the London Stadium as the club's next manager.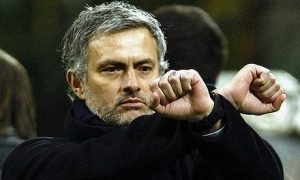 Once again the not so special one is being reported as being fancied to take over from the never more under pressure David Moyes
LaRoma24.it are stating that West Ham have identified AS Roma manager as their target.
It is claimed the 60-year-old, who won three Premier League titles with Chelsea, is now on the Hammers growing short list of possible replacements.
The report says the  Hammers have taken concrete steps and 'delivered a remarkable offer' to hire Mourinho.
But once again the suggestion – made a few weeks ago – is proving to be absolute fantasy with a key source at the Hammers explaining Mourinho never has and never will be a target.
Our source said: "Let's be honest, he's proved himself hard work at most clubs he has joined."